Why Should You Choose a Plastic Surgeon Over a Cosmetic Surgeon?
Posted October 26, 2023 in Plastic Surgery Alabama
Since plastic surgery and cosmetic surgery are often used interchangeably to describe procedures like breast augmentation, tummy tuck, facelift, and rhinoplasty, some believe that plastic surgeons and cosmetic surgeons are the same. Recent studies in the United States showed that half the women surveyed were unaware of the difference between a plastic and a cosmetic surgeon.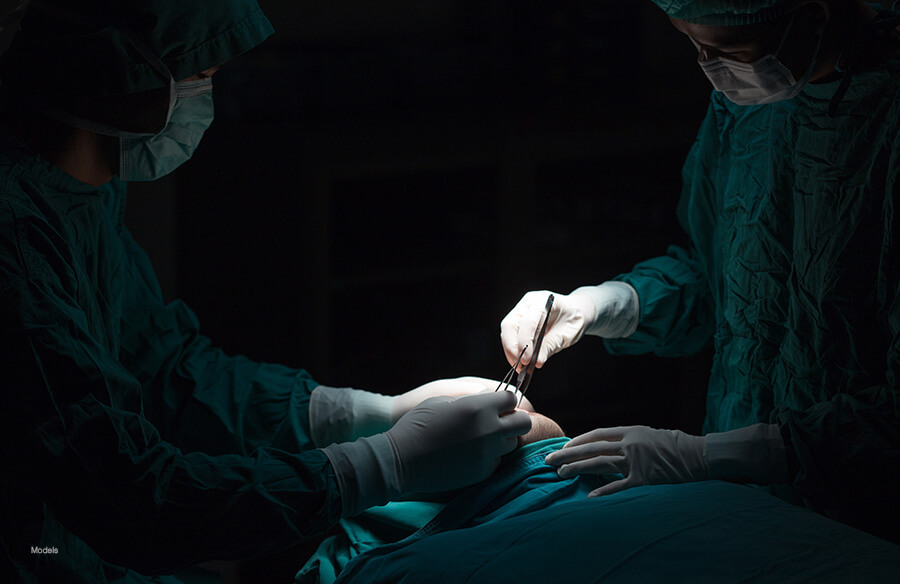 While it may not seem as though there is much of a difference initially, there is more to choosing a qualified surgeon than meets the eye.
Aren't All Surgeons Qualified?
Plastic surgeons are certified by the American Board of Plastic Surgery; cosmetic surgeons are certified by the American Board of Cosmetic Surgery. While both of these titles qualify a professional as a board-certified surgeon, only The American Board of Plastic Surgery is recognized by the American Board of Medical Specialists.
The difference between a plastic and cosmetic surgeon is not the procedures they offer; instead, the difference is the surgeon's qualifications for performing those procedures. More often than not, bad plastic surgery results or "plastic surgery fails" are partly due to inadequate training.
Simply put, plastic surgeons are better trained and more qualified than cosmetic surgeons.
How Do the Qualifications Differ?
To become certified by the American Board of Plastic Surgery, a surgeon must undergo at least six years of residency training, with at least half of that training in plastic and reconstructive procedures. Along with this residency training, surgeons must complete a surgical residency program and undergo at least one year of a fellowship program specializing in cosmetic surgery.
The process of becoming a board-certified plastic surgeon was set up to assure you, the public, that a surgeon has the knowledge, education, and skills required to meet the highest quality patient care in a specific specialty. The certifications for plastic surgery and board certification are as follows:
1. Completion of a course of study leading to the M.D. or D.O. (Doctor of Osteopathic Medicine) degree from a recognized school of medicine or school of osteopathic medicine.
2. Completion of required training in an accredited residency.
3. Specialty boards may require assessments and documentation of individual performance from the residency training director or the chief of service in the hospital where the specialist has practiced.
4. An unrestricted license to practice medicine.
5. Passing the examinations given by the specialty board.
Plastic surgeons are guaranteed to be trained in cosmetic, general, and reconstructive surgery. Cosmetic surgeons do not come with this guarantee. Medical professionals are not required to be board-certified plastic surgeons to perform complex cosmetic surgery. Less than five percent of certified cosmetic surgeons are certified in plastic surgery.
How to Find a Plastic Surgeon
Find a Board-Certified Surgeon
In the United States, make sure to choose a surgeon certified by the American Board of Plastic Surgery, the only board recognized by the American Board of Medical Specialties. Board-certified surgeons have to pass a rigorous written examination and have valuable on-the-job experience in their chosen specialty.
Research His or Her Record
Check the medical board of the state in which your plastic surgeon is registered to find information about their medical record. The board lists pending and past malpractice cases and any disciplinary actions.
Check for Hospital Privileges
A surgeon who doesn't have recovery privileges for patients at a local hospital has a huge red flag. Even if your particular procedure only requires outpatient care, ask about hospital privileges as part of your background check into the surgeon's history.
Schedule a Consultation
Most plastic surgeons offer free consultations for potential patients. Come ready with plenty of questions about the procedure you want done and the surgeon's experience. Don't let them use this time to pressure you into getting additional work done.
Ask About Experience with a Given Procedure
Ask about the number of times your surgeon has done the procedure you want to have. Just because they have logged many hours in surgery doesn't mean they have experience with every cosmetic procedure.
Meet Dr. Cohn
Dr. Cohn is a board-certified plastic surgeon, a member of the American Society for Aesthetic Plastic Surgery, a member of the American Society of Plastic Surgeons, the former president of the Alabama Society of Plastic Surgeons, and an assistant clinical professor of surgery at the University of Alabama at Birmingham. Dr. Cohn specializes in cosmetic procedures of the face, breast, and body, and reconstructive procedures like post-mastectomy breast reconstruction.
If you are interested in learning more about plastic surgery near you, contact Dr. Cohn by calling (205) 590-9900 or by filling in our online contact form.