Breast Reduction – Female
Breast reduction surgery, or reduction mammaplasty, is a surgical procedure that removes excess breast tissue to produce a smaller, more lifted breast appearance and addresses many concerns that accompany having large breasts. Women seeking a breast reduction often suffer from discomfort and pain caused by having overly large breasts. Patients may seek a breast reduction for reasons including interference with normal daily activities, a negative body image, or self-esteem issues.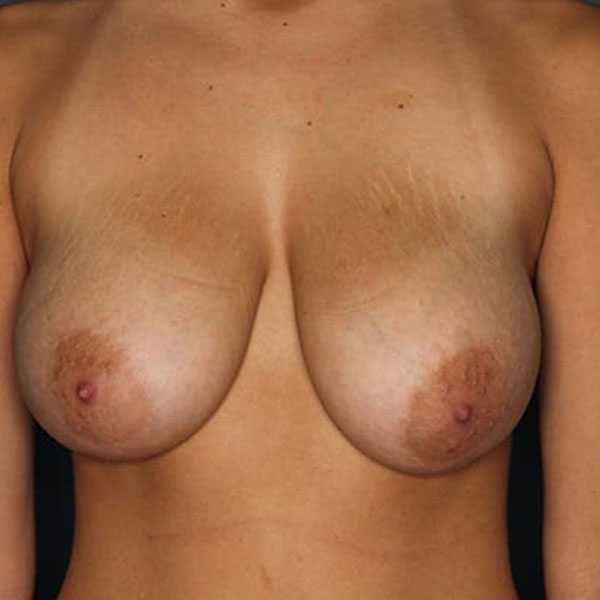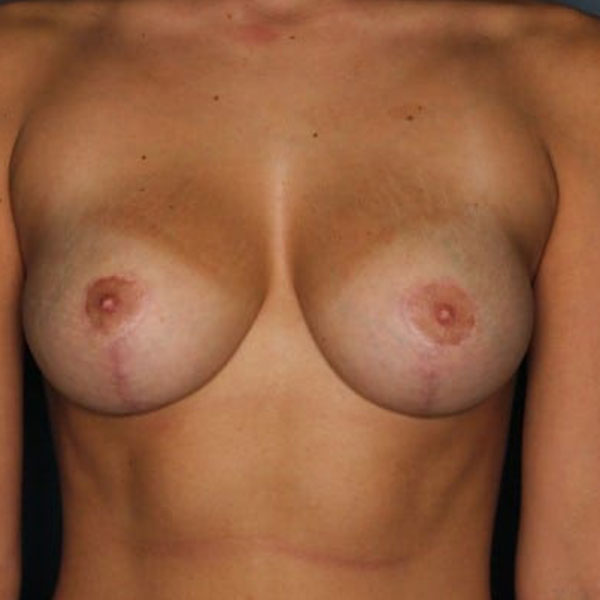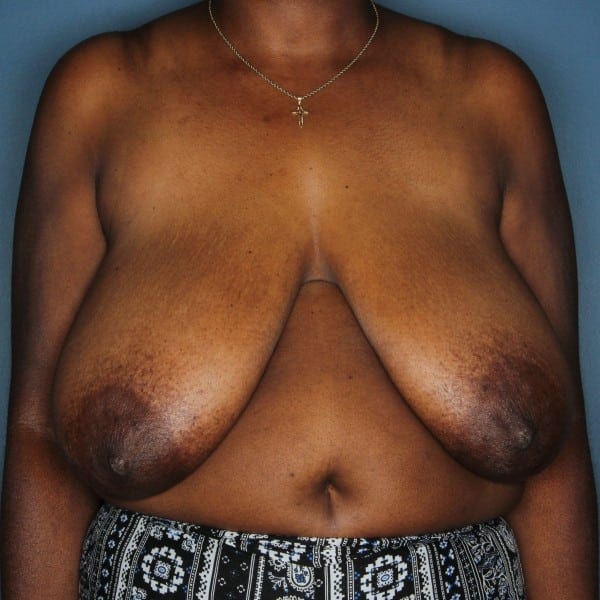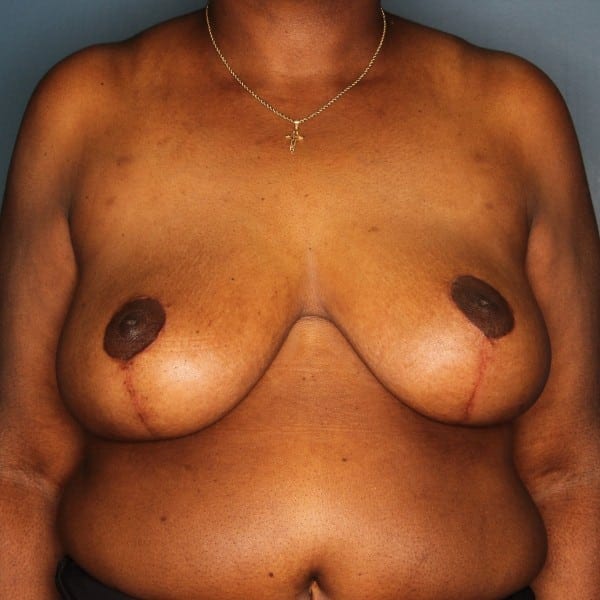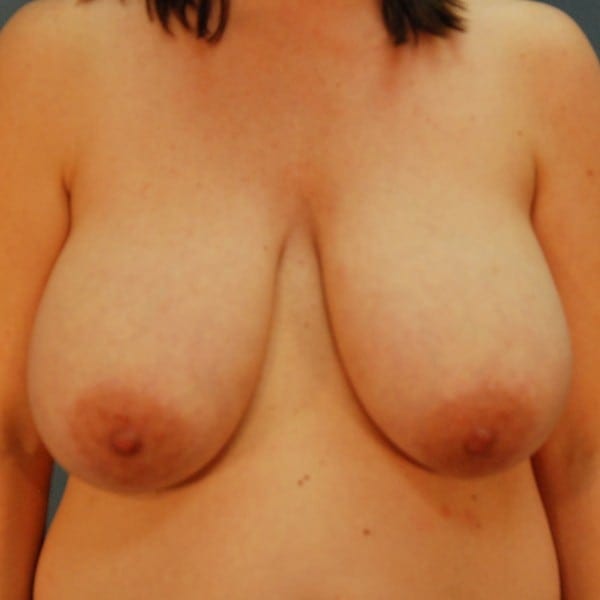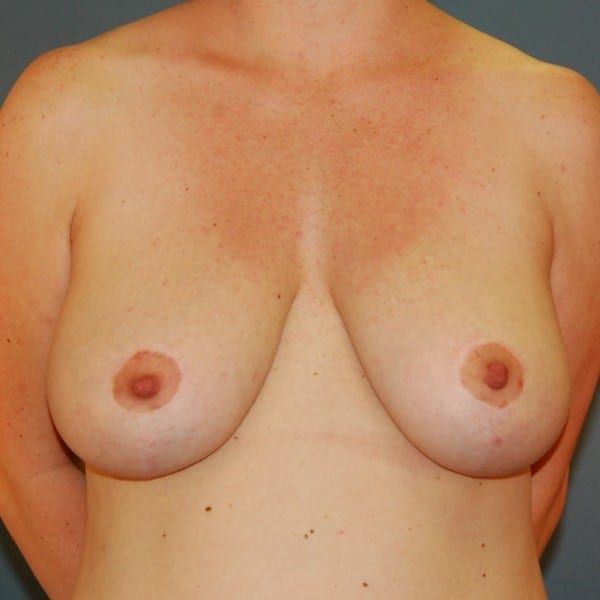 Achieved With Breast Reduction – Female
Increased Comfort
---
Many women experience physical and emotional distress as a result of having heavy, overly large breasts. The weight of excess breast tissue can even interfere with a woman's ability to lead an active lifestyle. Breast reduction surgery can alleviate the discomfort associated with large breasts.
A Balanced Figure
---
Large breasts can often look out of proportion with the rest of the body. They can be heavy and droopy, giving an asymmetrical appearance. Breast reduction surgery removes excess breast fat as well as glandular tissue and skin to produce smaller, lifted, and more balanced breasts.
Improved Self-Esteem
---
Women with cumbersome breasts may feel self-conscious or embarrassed about their overall appearance. Breast reduction surgery will not only reduce the proportion of your breasts, but it may also give you a better, more positive self-image.
- Schedule a Consultation -
Your Breast Reduction – Female Surgery
Breast reduction surgery is performed on an outpatient basis using intravenous sedation or general anesthesia. Dr. Cohn will recommend the best option for your procedure.
Dr. Cohn performs breast reduction surgery using the following incisions:
Keyhole, or racquet-shaped, incision:

The incision will be made around the areola and extend vertically down to the breast crease.

Inverted T, or anchor-shaped, incision:

This technique involves placing an incision around the areola that follows down to the lower breast and continues along the inframammary fold.
During your breast reduction surgery, the underlying breast tissue will be removed and reshaped to a more pleasing appearance. The nipples and areolas, which remain attached to their original blood and nerve supply, will also be repositioned. For patients with severely large breasts, the nipples and areolas may need to be moved to a higher position using the free nipple graft technique. The incisions will then be closed using surgical sutures and tape.
The success of your breast reduction will depend on your participation during the initial consultation. This appointment will involve a thorough discussion regarding your medical history and aesthetic needs. Dr. Cohn will perform a physical examination, take photos, make detailed measurements, and note the amount of breast asymmetry, if any, that needs to be addressed at the time of your procedure.
Following your procedure, surgical dressings will be applied along the treated area to support your new contours and minimize swelling. A drainage tube may also be placed to collect any excess blood or fluid. Swelling and bruising will likely occur but should resolve after a few weeks. Be sure to avoid all strenuous activities until cleared by Dr. Cohn.
When possible, Dr. Cohn will place incisions in inconspicuous locations during breast reduction. Any scarring that does occur can be hidden underneath clothing and will most likely fade over time.
You may experience some pain after your surgery. Dr. Cohn will give you specific instructions on how to care for your incisions, which medications to take, how to reduce the risk of infection, and when to make a follow-up appointment.
Testimonials
November 8, 2017
As I aged, my breasts had become larger and more pendulous requiring me to be fitted for a size 34F bra. That was the motivation I needed to have a breast reduction/ lift by the best plastic surgeon in Birmingham, Al. I am so glad I made this decision.The cost for this surgery was less than I expected with several payment options available by Dr. Cohn's office.
Frequently Asked Questions
Patients can expect long-lasting results that will boost their appearance and confidence following their breast reduction procedure. Final results will become apparent approximately one year after your surgery.
Liposuction
can be combined with breast reduction surgery to remove excess fat. Abdominoplasty is often combined with breast reduction surgery, producing a rejuvenated upper torso appearance. You can learn more about combining these procedures at
Mommy Makeover
.
As with most surgical procedures, there are some risks involved with breast reduction surgery. These include:
Asymmetry
Bleeding
Blood clots
Change in skin sensation
Infection
Poor wound healing