Breast Augmentation With Lift
Many women seek to improve their appearance over time, especially as age starts to take a toll. Some women are particularly concerned with their breasts, which may deflate and sag over time—particularly after weight loss or pregnancy.
Some women choose to get breast implants to address these concerns, while others choose breast lifts. Both of these breast enhancement procedures are highly effective; however, they address different concerns.
Breast augmentation helps women who want to increase their breast size or fullness. This surgery, also known as breast enlargement, uses breast implants to create fuller, larger breasts. Breast lift surgery raises, reshapes, and firms the breasts by tightening the tissues and removing excess skin. A breast lift rejuvenates your figure by creating a more youthful and uplifted breast profile.
For women who seek significant cosmetic improvement, combining these procedures is often recommended. This combination surgery is highly effective and provides the best results.
What Do You Desire From Your Breast Enhancement?
Perkier Breasts
---
Breasts sag and lose tightness with age, weight loss, and pregnancy. A breast lift can provide a compact, perkier breast that sits higher on the chest. Adding an implant will counteract volume loss that can sometimes become evident after a breast lift alone.
Larger Breasts
---
Breast implants provide a larger and more shapely breast contour. When combined with a breast lift, breast augmentation can create full, lifted breasts with a youthful contour. Breast sagging can occur if a breast augmentation is done without a lift procedure.
Post-Pregnancy Recovery
---
Many women find that their breasts deflate and sag after pregnancy and nursing due to the fluctuating size and trauma of the childbearing process. By combining breast augmentation with a breast lift, patients may return their breasts to a pre-pregnancy state.
- Schedule a Consultation -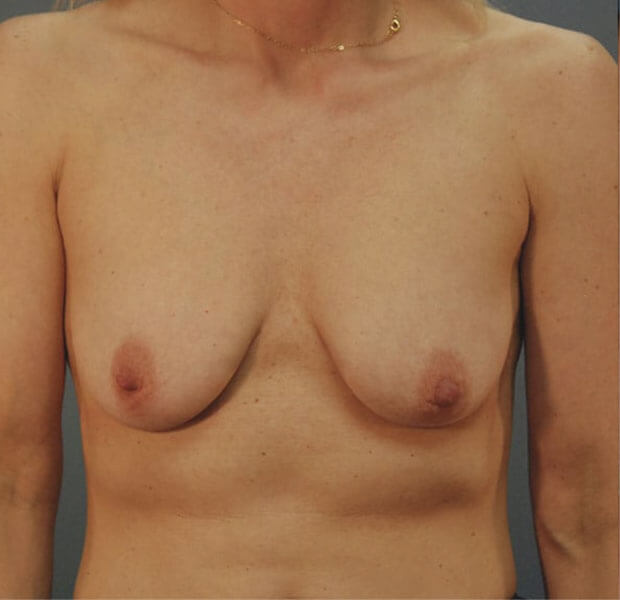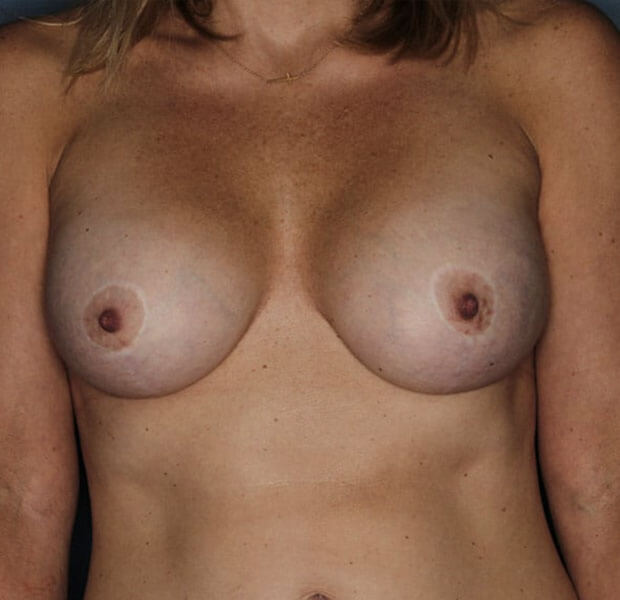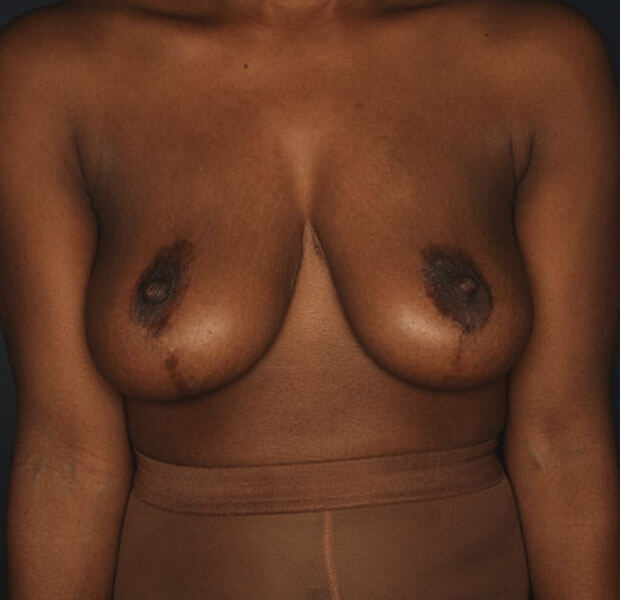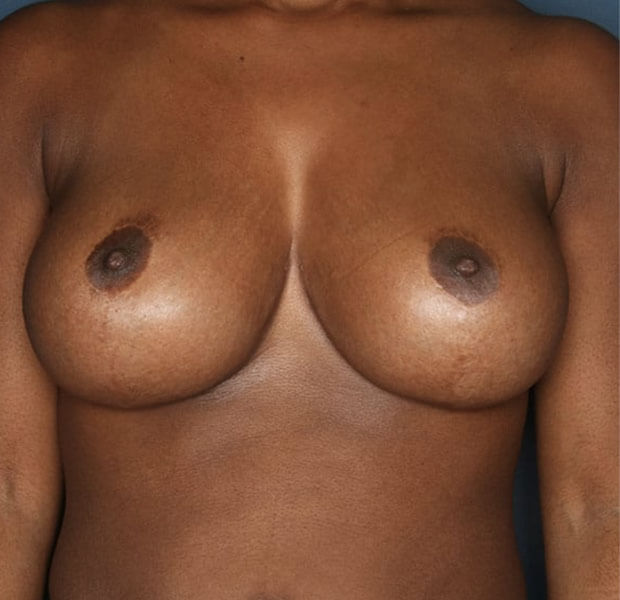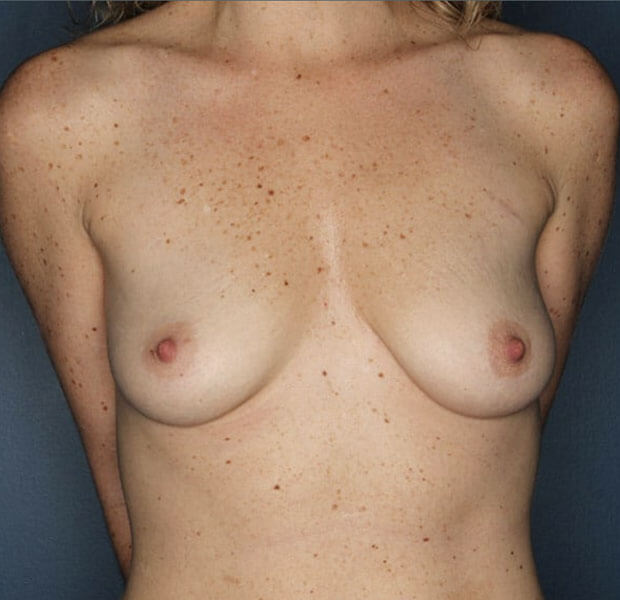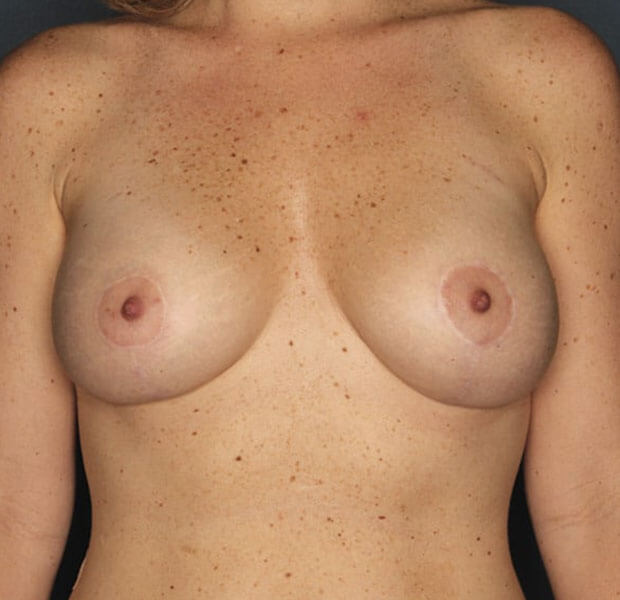 How Is My Breast Augmentation With Breast Lift Performed?
Breast augmentation surgery is performed under general anesthesia.
Before your breast augmentation, you will have to choose your implant type (silicone or saline), texture (smooth or textured), shape (round or teardrop-shaped), size (measured in cubic centimeters), implant position (subglandular or submuscular), and incision location. These factors can all be customized to fit your needs.
The procedure itself takes an hour or two, during which you are fully asleep.
If patients combine breast augmentation with a breast lift, incisions will often require the more extensive breast lift incision.
A breast lift involves cutting into the breast to lift sagging breast tissues and remove excess skin. Dr. Cohn offers three incision types for a breast lift.
Periareolar lift incision for minimal breast sagging

Incisions are made around the areola

Lollipop lift incision for minimal to moderate breast sagging

Incisions are made around the areola that extends vertically down the lower pole of the breast to the breast crease

Anchor lift incision for moderate to severe breast sagging

Incisions are made around the areola, vertically down the lower pole of the breast, and horizontally across the inframammary fold (breast crease)
Each technique allows for the reshaping of the breasts to form a perkier and tighter breast mound.
By performing breast augmentation and breast lift together, the breast size and projection are enhanced. This creates larger and perkier breasts in a way that neither procedure can produce on its own. Many women prefer combining these procedures to achieve the benefits of both with only a single recovery period.
Have Concerns About Breast Augmentation With Lift?
What Is Discussed During My Breast Augmentation With Lift Consultation?
As with any breast surgery, a consultation is required. This ensures that you are a candidate and that there are no complicating factors. This also ensures that you and Dr. Cohn are on the same page.
The consultation gives you a chance to ask Dr. Cohn any questions about the surgery, its effects, the recovery period, or what the final results will look like.
In return, Dr. Cohn will ask about your medical history and aesthetic goals to ensure that this procedure will meet those goals.
What Is My Breast Augmentation With Lift Recovery Like?
After a combined breast augmentation and lift, the recovery is similar to a stand-alone breast augmentation. Most patients will need to take one or two weeks off and avoid vigorous exercise for four to six weeks. Patients will need to wear a surgical bra for a few weeks after the surgery to promote healing and reduce swelling.
Patients should plan to adjust their sleeping patterns following surgery. This is especially important during the first few days of recovery for women who usually sleep on their stomachs.
Will I Have Scars After My Breast Augmentation With Lift?
This operation will produce some amount of scarring. Fortunately, most of the scarring will be concealed in the natural creases of your new breast contours. Most scars are easily concealed beneath a bra or bathing suit.
Is Breast Augmentation With Lift Painful?
Most patients experience mild to moderate discomfort during their initial recovery period. This discomfort can be managed with pain medications and lifestyle changes for the first week. Most patients do not need pain medication after the first week or two.
Testimonials
24 Aug 2016
After two children, I had loss of breast volume. I've always wanted this procedure, but I waited for the right time to have it done. I consulted with two different surgeons over a two year period. I chose my doctor based on his reputation and in office consultation. I was concerned about risks of anesthesia and possible complications of the procedure itself. My doctor took the time and answered all of my questions. He earned my business and trust. I highly recommend him.
Frequently Asked Questions