Breast Reconstruction Surgery in Birmingham, AL
It is estimated that
over 268,000 women will be diagnosed with breast cancer this year
. Many of those diagnoses will result in a mastectomy. Although the diagnosis can be overwhelming, breast reconstruction allows a patient the opportunity to feel whole again, emotionally and physically. Many breast cancer survivors report that reconstruction allowed them to move beyond their cancer diagnosis both physically and mentally.
Breast reconstruction surgery restores a more normal breast appearance to women who have lost a breast to cancer or injury. Reconstruction is achieved through a variety of plastic surgery techniques designed to recreate the breast. Breast reconstruction is often completed in stages. A majority of women opt to begin reconstruction at the time of their mastectomy (immediate), but there are times when reconstruction is delayed based on the needs or desires of the patient.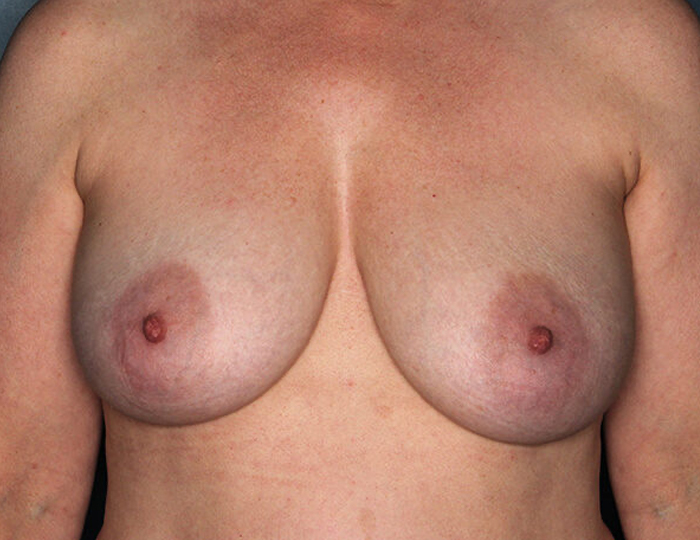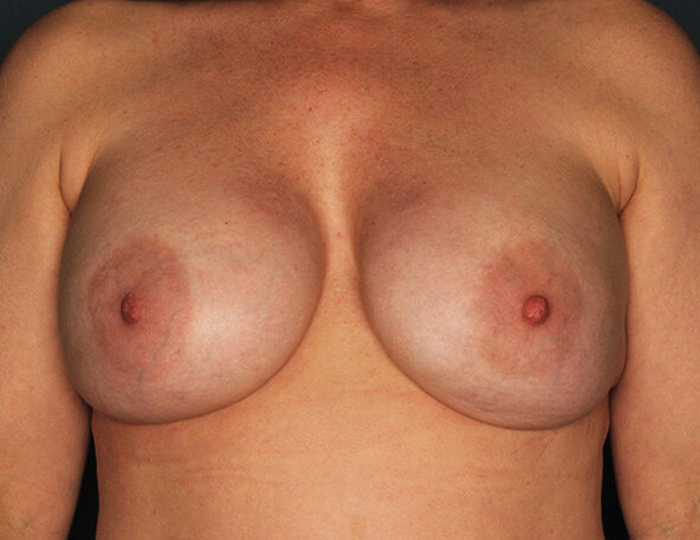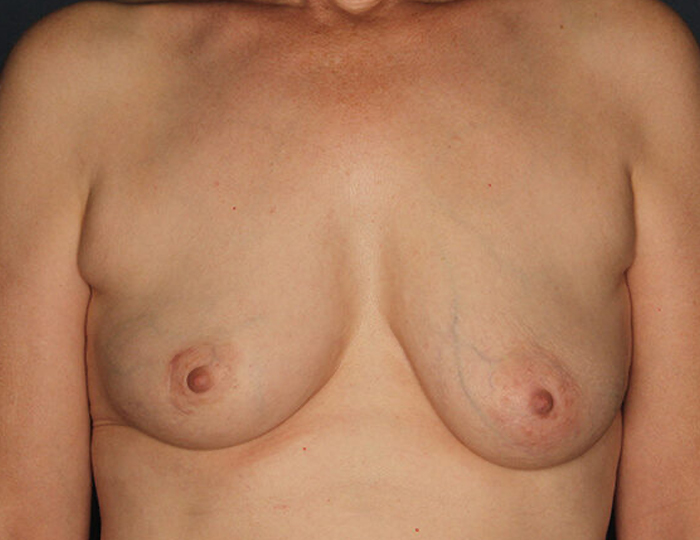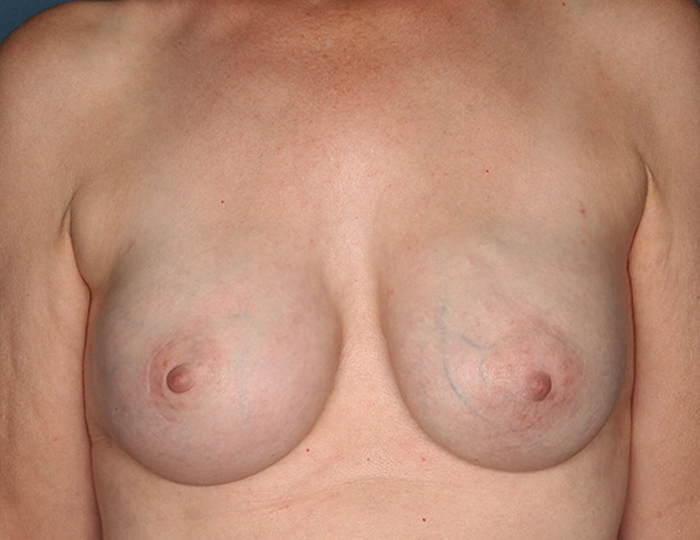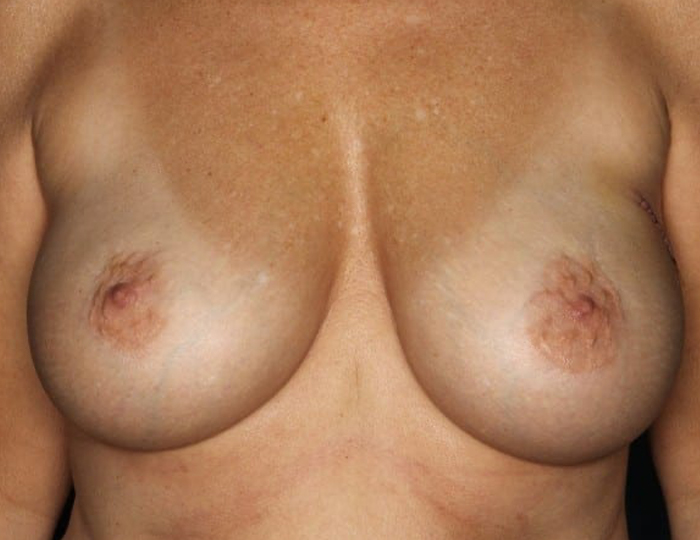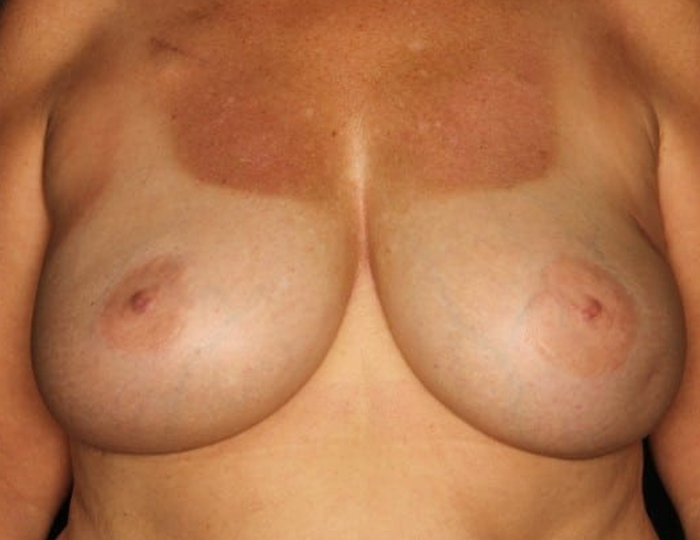 What Are the Benefits of Breast Reconstruction Surgery?
Restored Breast Appearance
---
Following mastectomy on one or both breasts, many women struggle with their appearance. Breast reconstruction allows women to restore their feminine curves by recreating a natural breast aesthetic. Various treatment options are available to reconstruct the form of the breast. These include using implants or natural tissue.
Breast Symmetry
---
For women who underwent a mastectomy on one breast, breast reconstruction will restore shape and volume to the breast to complement the unaffected breast. Breast enhancement surgeries can be performed on one or both breasts to regain symmetry. While some asymmetry may be present, it should not be noticeable.
Emotional and Physical Wholeness
---
Reconstruction helps return the patient to a pre-mastectomy appearance. This restoration allows the opportunity to regain self-confidence and body confidence. Many of our patients report that seeing their physical body with restored breasts allows them to move past a cancer diagnosis and on to emotional well-being.
- Schedule a Consultation -
What Are My Breast Reconstruction Options?
Dr. Cohn will tailor your breast reconstruction plan based on your needs and specifications. Most reconstruction candidates will receive recommendations for multiple options.
Nipple sparing implant reconstruction uses tissue expanders and silicone/gel implants to recreate the breast mound without removing the nipple.
Nipple sparing implant reconstruction is performed in two stages. The first stage can begin at the time of your mastectomy. A tissue expander is placed in the breast pocket where your natural tissue was located. This procedure usually takes approximately three hours, which includes the mastectomy.
Expansion takes place over a series of follow-up appointments. The size of the tissue expander increases gradually, stretching the skin in preparation for the final implant.
The second stage of this process involves removing the expander and replacing it with a permanent silicone implant. You and Dr. Cohn will work together to determine the size of the implant. Fat grafting may be used in combination to enhance the breasts' natural appearance. The second stage of this process is performed as an out-patient procedure and usually takes between an hour and a half and two hours to complete.
Insurance requires at least a 90-day waiting period between the surgery stages.
Dr. Cohn and your oncologist will determine if you are a candidate for nipple sparing implant reconstruction. This will depend on your tumor characteristics and pre-op MRI.
Non-nipple sparing implant reconstruction uses tissue expanders and silicone/gel implants to recreate the breast after a complete mastectomy, including the removal of the nipple-areola complex.
This procedure is very similar (and performed in the same way) to nipple sparing implant reconstruction; however, the nipple is also removed during the mastectomy.
This technique is also performed in two stages: the first to insert the tissue expander, and the second the replace that expander with the final implant.
Nipple tattooing is optional following the second stage of this surgery. Insurance usually requires a 90-day waiting period after the second stage before nipple tattooing can occur.
Non-nipple sparing implant reconstruction using tissue expanders is ideal for women who are unlikely to go through radiation. This procedure may also be a good choice for patients that cannot tolerate a lengthy procedure due to health concerns.
Non-nipple sparing latissimus flap reconstruction with tissue expanders uses tissue taken from your back to recreate the breast mound. Like non-nipple sparing implant reconstruction, this option also requires the use of a tissue expander.
With this technique, Dr. Cohn harvests tissue from the latissimus muscle found in the center of your back. This tissue is tunneled under your arm to the breast area, creating a pocket for the tissue expander to be placed beneath. This process takes approximately five to six hours, which includes the mastectomy.
Once the expansion is complete, the expander is removed, and a permanent silicone implant is added.
Nipple reconstruction and additional fat grafting can be performed following the second stage to increase the natural look of the breast.
Nipple tattooing can occur once the breast appearance has stabilized. Insurance requires at least a 90-day waiting period between the second stage and the nipple tattooing.
The latissimus flap with tissue expander technique is ideal for women with larger breasts who are still anticipating chemotherapy or radiation treatments. Those with additional health concerns, such as diabetics, smokers, and women who have complications healing, also benefit from this technique.
Non-nipple sparing TRAM flap uses tissue from the transverse rectus abdominis myocutaneous (TRAM) to recreate the breast mound without using an implant.
The TRAM flap technique utilizes tissue and blood supply from the lower abdomen to reconstruct the breast. This technique takes approximately six to eight hours to complete, which includes the mastectomy.
This technique is only appropriate for women with no prior abdominal surgery and enough abdominal tissue to recreate one or both breasts. Women who are not candidates for implant reconstruction or those with failed implant reconstruction may consider TRAM flap surgery.
This technique may not be an option for some patients due to an increased risk of abdominal hernias, bulges, or changes in core strength.
Do You Have Concerns About Breast Reconstruction Surgery?
Your consultation is an essential part of your breast reconstruction process, and the success of your surgery relies on your openness and truthfulness during this discussion.
Dr. Cohn will evaluate your medical history, discuss your interest in breast reconstruction, explain how the different techniques work, and suggest an appropriate plan for you.
You will be given detailed instructions regarding how to prepare before the surgery and how to take care of yourself after the surgery.
Dr. Cohn will see you on the day of your surgery to mark the surgery areas and review any last-minute details with you. You will have an opportunity to ask him any remaining questions you have at this time.
After you are released from the hospital, you will be required to have a responsible adult stay with you for up to a week to help with all necessary activities (changing, cooking, cleaning, driving).
Your breasts will be wrapped in a surgical bra that you will be required to wear for several weeks. We recommend wearing gowns or pajamas that button or zip in the front. This will prevent you from needing to lift your arms over your head. Traditionally, you should refrain from raising your arms for at least one week.
We suggest that all patients rest and sleep in a propped-up position. Recliner chairs and beds are ideal for this. You will not want to lay flat or on your side until you are cleared by Dr. Cohn.
Dr. Cohn will provide you with post-operative instructions that will detail when you can resume all activities. Most patients take at least four to six weeks off work and their normal, strenuous activities.
How Should I Maintain My Drains?
Most breast reconstruction patients require drains for about two weeks to prevent fluid accumulation; however, the longevity will depend on daily fluid output. You are required to keep a log of your drain output and bring this log with you to all appointments.
While the need for drains varies, most patients can expect:
Two drains (one of each side in the mastectomy pocket) for nipple sparing and non-nipple sparing breast reconstruction.
Four drains (two in the mastectomy pocket and two in the back) for latissimus flap reconstruction.
Four drains (one in each mastectomy pocket and two in the abdomen) for TRAM reconstruction.
Scars will develop along the incision lines but will fade with time. To help minimize the visibility of the scars, avoid any excessive force, abrasion, or motion during the healing process.
Breast reconstruction is performed under general anesthesia and prescription pain medicine will be prescribed afterward to reduce any post-operative pain.
Testimonials
Rockstar Treatment from Dr. Cohn and His Amazing Team
My breast cancer diagnosis was overwhelming, but breast reconstruction has been much more bearable because of Dr. Cohn and his amazing staff! This team has, not only cared for me and supported me through 2 surgeries and this difficult process, but they have also provided the kind of care that would exceed any patient's expectations!
Frequently Asked Questions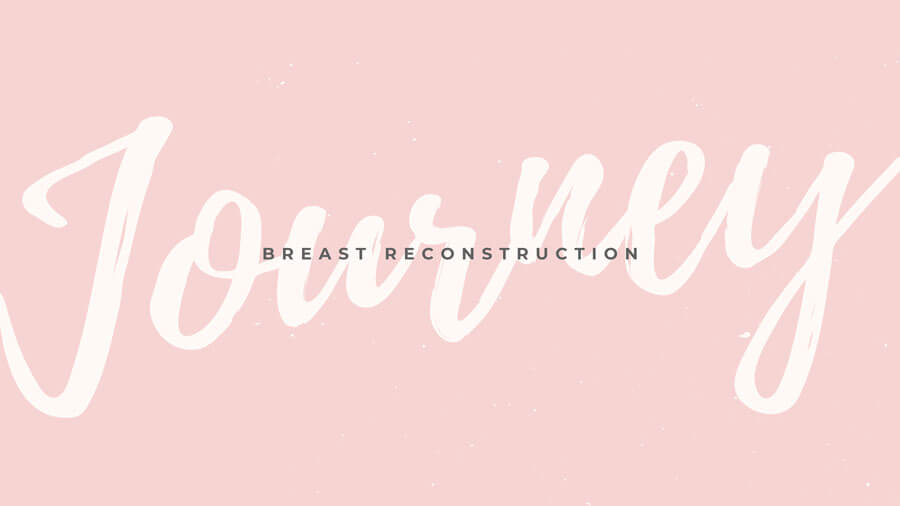 Want To Learn More?
Read the Breast Reconstruction Surgery Guide provided by Dr. Al Cohn in Birmingham, AL, to learn more about the breast reconstruction and your options.
– Read The Article