Reconstructive Breast Surgery
Reconstructive Breast Surgery
For a woman who has lost a breast to cancer, injury or some other condition, breast reconstruction surgery is a physically and emotionally rewarding procedure that can often improve a woman's self-image, enhance her appearance, restore her self-confidence and dramatically add to her quality of life. Typical breast reconstruction is achieved through a variety of plastic surgery techniques that attempt to restore a breast to near normal shape and size.
Breast reconstruction is a highly individualized procedure that may be a good option for women who are able to cope well with your diagnosis and treatment; that do not have additional medical conditions or other illnesses that may impair natural healing; who have a positive outlook and realistic goals for restoring their breast and body image.
Breast reconstruction typically involves several procedures performed in multiple stages – at the time of a mastectomy procedure or well after the patient has healed and recovered from any subsequent treatments.
Note: When only one breast is affected, it alone may be reconstructed. To improve the symmetry, size and position of both breasts, a breast lift, breast reduction or breast augmentation procedure may be recommended for the neighboring breast. In most cases, insurance does cover any necessary procedures required to provide symmetry and balance to BOTH breasts during the course of reconstruction. Dr. Cohn will discuss these options with you during your initial consultation.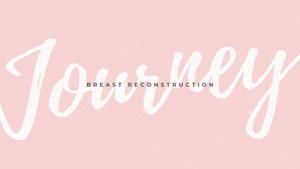 Read the Breast Reconstruction Surgery Guide provided by Dr. Al Cohn in Birmingham, AL. Learn more about the procedure and your options.
The Initial Consultation
The success of your breast reconstruction surgery depends on your complete candidness during the initial consultation. You will need to be prepared to discuss your interest in breast reconstruction, your personal medical history, drug allergies, use of medications, vitamins, herbal supplements, alcohol, tobacco and drugs, and any family history of breast cancer, as well as the results of any mammograms or previous biopsies.
Dr. Cohn will perform a physical examination and take detailed measurements of your individual physical attributes, as well as note breast asymmetry that may need to be addressed at the time of your procedure. Photographs will be taken for your medical record. At that point, Dr. Cohn will be prepared to discuss your surgical options, recommend a course of treatment, and discuss the use of anesthesia during your breast reconstructive procedure.
The consultation consists of a thorough discussion regarding reconstructive options and choices (implants/expanders, as well as non-implant methods of breast reconstruction), pros and cons of the various reconstructive options, and recommendations based on your goals and personal concerns. Dr. Cohn routinely performs an extensive array of breast reconstructive procedures including:
· Use of expanders/permanent implants
· Abdominal tissue (i.e. TRAM flap)
· Back tissue (i.e. Latissimus Dorsi flap)
· Autologous Fat Grafting
· Nipple Reconstruction
· Reconstruction following nipple-preserving mastectomies
· Revision breast reconstruction
Preparing for Breast Reconstruction Surgery
Prior to surgery, you may be asked to participate in lab testing or a medical evaluation, receive a prescription for certain medications or adjust your current medications, stop smoking well in advance of your surgery, avoid taking any anti-inflammatory drugs or herbal supplements. Some special instructions you receive will cover what to do on the day of surgery, the use of anesthesia during your breast reconstruction, documentation for breast implant registry (when necessary), as well as post-operative care and follow-up.
Breast reconstruction surgery may be performed in an accredited Birmingham, Alabama office-based surgical center, outpatient/ambulatory surgical center, or a hospital. In most cases, breast reconstruction is initially performed as an inpatient with an overnight stay in the hospital. Your particular set of circumstances will be discussed during your consultation with Dr. Cohn.
The Breast Reconstruction Procedure
There have been continual advancements and improvements in every aspect of plastic surgery. New surgery and post-operative techniques offer more enhanced results today than in years past. With these improvements, breast reconstruction surgery has become an increasingly popular and successful option for women facing a mastectomy or other issues that require breast reconstruction.
The technique used to reconstruct your breast(s) will be determined by your individual condition, your personal preferences and Dr. Cohn's advice.
I. The breast reconstruction surgery begins with anesthesia, where intravenous sedation or general anesthesia will be provided. Dr. Cohn will recommend the best choice for your surgery.
II. Flap techniques utilize a woman's "spare parts" to create a breast mound by moving skin, fat, and/or muscle from one site on a women's body to where their breast was previously located to restore natural form and appearance. Implants may/can be used to supplement volume to a flap if sufficient volume cannot be obtained from the flap alone.

a. A TRAM flap uses donor muscle, fat and skin from a woman's abdomen to reconstruct the breast. The flap may either remain attached to the original blood supply and be tunneled up through the upper abdomen, or be completely detached, then reattached to blood vessels found along the chest region and subsequently formed into a breast mound.
b. A Latissimus Dorsi flap uses muscle, fat and skin from the back tunneled to the mastectomy site and remains attached to its donor blood supply.

III. Alternatively, a temporary device called an expander may be used to initially reconstruct a woman's breast. This device is only partially filled at the time of the mastectomy and then is gradually filled to capacity over the following weeks to allow skin to safely stretch, grow and eventually support a permanent implant.
IV. Fat grafting techniques whereby fat is taken from some aspect of your body and placed into the reconstructed breast mound is a common component of various reconstructive surgeries.
V. Nipple reconstruction and areola tattooing – the finishing component to make a breast reconstruction complete. Areola tattooing is a technique that uses color pigmentation to simulate the areola around the reconstructed nipple.
VI. Following your flap and/or implant surgery, gauze or bandages will be applied to your incisions. The use of an elastic bandage or support bra will help minimize swelling and support the newly-reconstructed breast. A thin tube may be temporarily placed under the skin to drain any excess blood or fluids. A pain pump may also be used to reduce the need for post-operative narcotics.
Potential Risks and Complications
The decision to have breast reconstruction surgery is extremely personal and not without risk. Dr. Cohn will fully review and explain the risks associated with your surgery. After you fully understand the procedure, you will be asked to sign consent forms.
Recovery for Breast Reconstruction Surgery
Although many factors are involved in your recovery time, you will likely experience an initial post-surgical recovery period of several weeks. During the healing process, swelling will decrease and your breast shape and breast position will improve You will be given specific instructions on how to care for your breasts following surgery and what medications to take to facilitate the healing process and reduce the risk of infection. You may also require a reduced-activity period of a few days. During recovery, you will likely experience soreness and swelling for a few weeks. Exercise and normal activity can resume at Dr. Cohn's direction.
Following all of Dr. Cohn's post-surgery instructions is crucial to the success of your surgery. Surgical incisions should not be subjected to excessive force, abrasion, or motion during healing. Dr. Cohn will give you specific instructions on how to care for your incisions following your surgery, which medications to take, how to reduce the risk of infection, and when to make a follow-up appointment.
Birmingham Cohn Plastic Surgery Breast Reconstruction Costs
Breast reconstruction surgery after breast cancer is widely considered a reconstructive surgical procedure that is covered by most health insurance plans. Coverage of your breast reconstruction surgery may require that you make a co-payment of some amount. Dr. Cohn's office staff will assist all reconstructive breast surgery patients in determining your specific insurance coverage for your procedure.
Links for reconstructive breast surgery support:
Joy to Life:
http://www.joytolife.org/
Mentor:
http://www.mentorwwllc.com
Breast Reconstruction Case Study
See the process of breast reconstruction from start to finish.
---
For more information about Birmingham Cohn's Plastic Surgery's breast reconstruction surgery, we invite you to call us at (205) 930-1600 – Monday through Friday from 8:00 am to 5:00 pm – to schedule an appointment. You may also use the Contact Form page to send us a message.