Top Plastic Surgery Procedures for Men in Birmingham, AL
Posted July 27, 2020 in Male Breast Reduction, Male Plastic Surgery
5 Minute Read: 
TABLE OF CONTENTS:
What Surgical Options Are Available for Men?
What Are Good Combinations for Plastic Surgery?
Why Are More Men Getting Plastic Surgery?
How Can Plastic Surgery Benefit Men?
Which Plastic Surgeon Is Right For Me?
Plastic surgery has been historically regarded as something for women. However, that perception has been changing in recent years. Today, men are undergoing cosmetic surgeries far more often than in the past.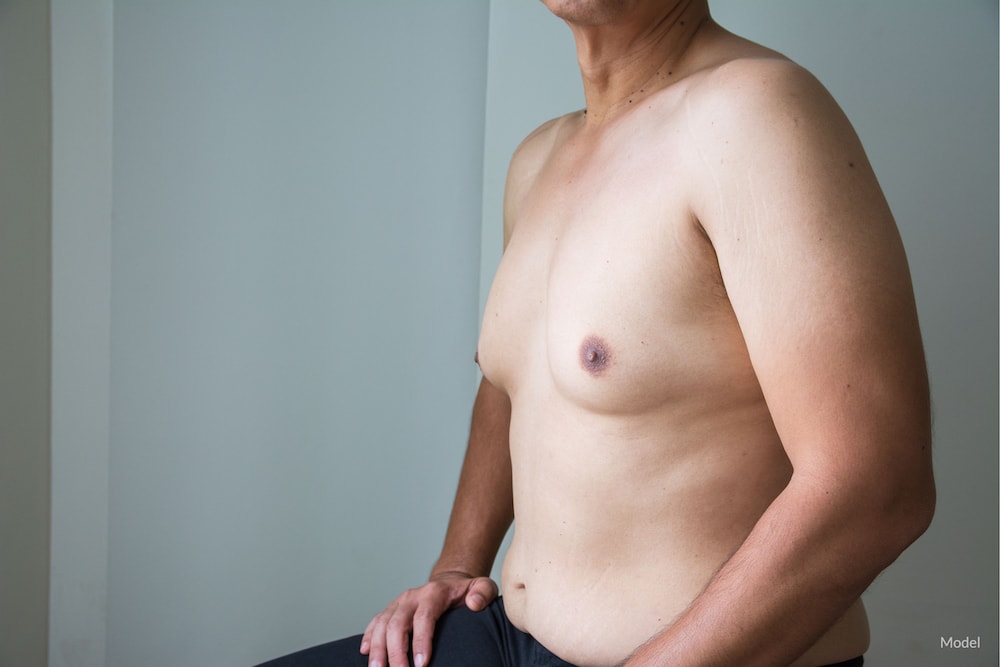 The boom in male plastic surgery has not occurred without hiccups. One of the most significant issues is that men don't know what their options are, and sometimes don't even realize that the issues they are struggling with are correctable. Dr. Cohn has been performing plastic surgery for men for decades and is an expert in determining what can be corrected with a bit of time and effort.
What
Surgical Options Are Available for Men
?
The most well-known cosmetic procedures are surgeries, such as body contouring or facial enhancement. Choosing a surgical procedure is not an easy task. Below you will find the surgical procedures Dr. Cohn often recommends for his male patients.
Gynecomastia Surgery
Gynecomastia surgery is designed to reduce the appearance and size of oversized or enlarged male breasts. It can be used to create more masculine contours in the chest by removing unwanted fat or breast tissue. It can also be used to remove excess skin and reposition your nipples to ensure you look exactly how you hope. This is one of the most commonly performed procedures for men across the United States. 
Liposuction
A liposuction treatment removes fat by suctioning it out through a cannula. This allows Dr. Cohn to adjust your contours and remove pockets of fat that cannot be eliminated with exercise and a proper diet. Liposuction is one of the procedures most often combined with other procedures, such as gynecomastia surgery, because it can significantly reshape and define male contours. 
Rhinoplasty
Rhinoplasty surgery, commonly called a 'nose job,' can adjust the size, shape, and projection of your nose, giving you a more balanced and symmetrical face. It was the single most performed cosmetic surgery for men in 2019.
Eyelid Surgery
An eyelid lift removes wrinkles and fatty deposits from around your eyes. This procedure can make you look more open, friendly, awake, and alert. Many businessmen find this procedure helps keep them looking fresh and energetic, even at the end of a long workday. 
Facelift
Facelift surgery is used to improve wrinkles, sagging skin, and adjust the muscles and fat deposits on the face for a stronger and younger-looking appearance. A facelift can rejuvenate your face, resulting in increased confidence in your appearance. This can have beneficial effects in your social and professional life, as people tend to respond better to those who are confident in their appearance. 
What Are Good Combinations for Plastic Surgery?
With all those options, you may feel a bit overwhelmed. Here's the good news. All of the surgical procedures mentioned above are solutions to specific issues. 
Very few patients will need all of them. On the other hand, it is common for men to have more than one issue they would like corrected in a single operation. The most common combinations include male breast reduction surgery and liposuction or facelift with an eyelid lift.
Why Are More Men Getting Plastic Surgery?
More than 200 thousand plastic surgeries were performed for men in 2019, a 7.5 percent increase since 2015. The notion that plastic surgery is primarily for women has been blown out of the water by this overwhelming demand. Today, more plastic surgeons are specializing in male-specific plastic surgeries than ever before, and that trend shows no sign of slowing down. 
Many men are choosing to get cosmetic surgery to maintain their youthful appearance into middle age. Some are doing so because the so-called "dad-bod," a muscled but slightly overweight look, has become less popular over the past years. Cosmetic surgery has proven to be a great way to remove excess fat around the abdomen and reduce oversized male breasts that can embarrass men used to a more toned appearance. 
Other men are choosing plastic surgery to maintain their youthful appearance for the sake of their careers. There is a perception that younger, more energetic-looking men tend to climb the corporate ladder faster, especially if they have the skills and experience to back them up. Cosmetic surgery can help ensure older men maintain their youthful and energetic appearance for longer, perhaps prolonging the longevity of their career. 
Additionally, the rise of social media has created a culture of sharing where men are encouraged to post photos detailing idealized visions of their lives. This creates pressures on men to measure up to the lives of their friends they see on social media and curate such an image for themselves. This can be difficult for men who feel their appearance is not conducive to such an idealized image. Cosmetic surgery can help men polish their appearance and help them maintain their social status in this new age of social media.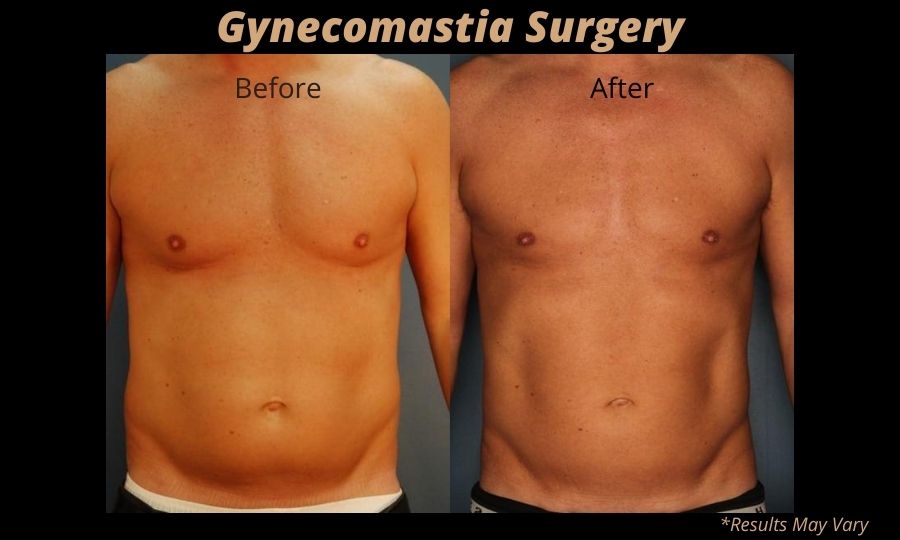 How Can Plastic Surgery Benefit Men?
Plastic surgery can provide benefits to men that impact their entire lives. Plastic surgeries, like gynecomastia surgery, can help improve men's social lives and romantic prospects. The increase in confidence alone can have considerable benefits for men's mental health. Anecdotal reports indicate that the mental and social benefits of plastic surgery are significant and long lasting. 
The physical benefits of plastic surgery can have a major impact on men, as well. Treating gynecomastia can reduce the effects of rashes, skin irritation, and related issues. Eyelid surgery can increase sightlines. Liposuction can reduce fat deposits that negatively impact exercise regimes. All of these can result in a significant increase in men's quality of life. 
Which Plastic Surgeon Is Right For Me?
Choosing the right plastic surgeon, who is familiar with procedures designed for men, is crucial to ensure your desired results. When looking for a plastic surgeon, be sure you find a board-certified plastic surgeon, like Dr. Al Cohn, who has experience providing male plastic surgery.
Have More Questions About Dr. Cohn in Birmingham, AL? 
If you are interested in learning more about Dr. Cohn or plastic surgery options for men, call us at (205) 590-9900 or fill out our online contact form.