What Facial Procedure Is Right for Me?
Posted October 28, 2020 in Facial Rejuvenation, Plastic Surgery Alabama
9 Minute Read: 
TABLE OF CONTENTS
Which Facial Procedure Is Best For You?
What Are My Facial Surgery Options?
What Are My Minimally Invasive Facial Enhancement Options?
What Are My Non-surgical Facial Enhancement Options?
---
There are a number of options available for people who are considering aesthetic surgery to address concerns with their facial appearance. Dr. Cohn offers surgical, minimally invasive, and non-surgical options to address the wide scope of age-related concerns and appropriate considerations for individuals across all age spectrums.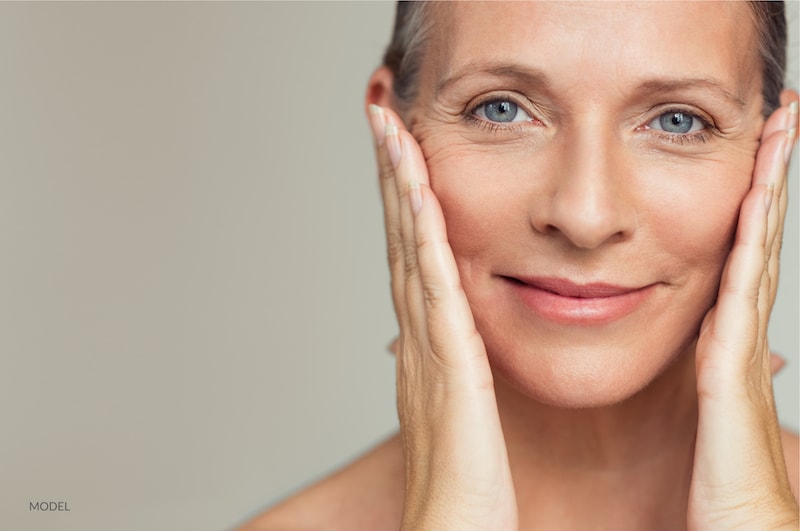 Which Facial Procedure Is Best For You?
Depending on the specific facial issues being addressed and the individual's overall thoughts on considerations like recovery and expectations regarding the final result, various procedures may be recommended for your consideration. If you are dealing with early aging concerns, such as light wrinkles, mild skin laxity, or early volume loss along the mid-face and cheek regions, non-invasive treatments can provide excellent and visible change regarding skin texture and volume/contour. Temporary fillers and injectables are usually a very safe introduction to the menu of services and options encountered in facial aesthetic surgery. Most of these treatments will provide fast and effective results without the financial considerations or recovery period associated with more complex surgical procedures.
Non-invasive procedures may not be the best choice for you if your concerns and facial soft tissues show evidence of more moderate (or advanced) age-related changes. There are many minimally invasive procedures that may be appropriate for individuals that do not see the degree of correction they desire with non-invasive injectables or aesthetician services. These procedures can provide beautiful and long-lasting results with minimal scarring—if any— and avoid the longer recovery times associated with more invasive surgeries. Fat transfer procedures, radiofrequency skin tightening, and endoscopic procedures all qualify as minimally invasive procedures that still have a significant aesthetic benefit and high satisfaction rates.
For many, the specific age-related concern is, quite simply, best addressed with a more-involved, well-thought-out, individually tailored surgical procedure that can be used to provide the most predictable and ideal result. Aesthetic facial surgery is safe, affordable, and highly effective, with most patients reporting that the results are well worth the investment and the reasonable recovery time. 
What Are My Facial Surgery Options?
Surgical procedures offer the most comprehensive solution to many of the most common aesthetic concerns. These procedures aim to address a wide range of conditions and rejuvenate the face in several unique ways. Each of these surgical options may be performed separately or in combination with other relevant procedures to provide optimal results.
Is a Facelift for Me?
A facelift procedure is among the most well-known cosmetic surgeries. Dr. Cohn is a well-trained and experienced surgeon who will help design a facelift plan specific for your needs and aimed to give a predictable, natural, and long-lasting improvement in skin tone, correction of early jowling along the jawline, management of skin laxity, and improvement in contour along the underlying neck muscles. You may be interested in this operation if you want to address some or all of the following:
Wrinkles on the face

Loss of volume

along the mid-face with a more visible transition between lower lid and cheek

Sagging skin

around the cheeks or jowls

Excess fat deposits in the face
Is a Neck Lift for Me?
A neck lift is used to redefine the lower face, neck, chin, and jaw contours. This procedure is ideal for patients who feel their jawline and neckline have lost their definition with age. You may be interested in neck lift surgery if you have the following conditions:
Sagging skin in the lower face

Muscle banding on the neck

Jowls or laxity along the jawline

Excess fat

beneath the chin or neck region
Is a Brow Lift for Me?
A brow lift surgery targets the eyebrows and forehead for precision treatment that addresses age-considerations along the upper third of the face. The forehead is often one of the areas of the face that shows early aging concerns. A brow lift can alleviate concerns centered around heavy or sleepy-appearing upper eyelids that result from excess brow skin laxity and natural or genetic age-related gravitational changes. You may be interested in a brow lift if you wish to address any of the following:
Drooping eyebrows

that crowd the upper eyelid skin

Low brow position or lack of brow shape definition

Frown or

crease lines on the forehead
Is Rhinoplasty (Nose Surgery) for Me?
Rhinoplasty is performed to address concerns regarding the size, shape, and function of the nose. As the centerpiece of one's face, the nose is highly visible, so it is no surprise that many patients have appropriate interest in undergoing procedures that allow manipulation of specific nasal features that impact one's self-image and overall facial balance in a very positive way. You may be interested in nose surgery if you wish to address any of the following:
Lack of

nose symmetry

(including a crooked nose)

Breathing issues related to midline septal deviation

A

boxy or poorly-defined nasal

tip

A

nose

that seems too large or too wide for overall facial balance

Nasal humps or contour irregularities along the dorsum 
Is Eyelid Surgery (Blepharoplasty) for Me?
An eyelid lift surgery targets wrinkles, visible fat deposits, and other physical changes to the anatomy around the upper and lower eyelids. Patients need the individual features of their specific upper and lower lids considered to provide a safe and predictable result that both adequately and naturally addresses the issues relevant to their unique anatomy.  
The contour/relationship between the lower lid and the cheek is an important hallmark of a youthful face. The adequate blending of the lower lid-cheek junction involves considering how volume loss occurs in this region and how to manage the changes in both skin and fat around the eye and cheek together naturally and safely. Lid surgery aims to address:
Heavy or tired appearing eyelids

Sagging skin on the upper or lower eyelids

Visible fat deposits under the eye

Visible loss of volume along the lower lid and lower orbital rim
What Are My Minimally Invasive Facial Enhancement Options?
In addition to the many surgical procedures that are available to address concerns related to facial aging, there are also an array of procedures that are considered "minimally invasive." These also predictably and visibly address early age-related changes to the face. Amazing results are consistently being seen using small inconspicuous access sites/stab incisions to provide thermal radiofrequency-induced skin toning for safe and visible improvement in skin laxity in a way that has been previously unachievable without more extensive surgical procedures. FaceTite® and AccuTite™ RF are used to tighten skin and restore youthful skin without the need for large incisions or lengthy recovery periods. These treatments use controlled thermal/heat energy to melt underlying fat while tightening skin and improving the overall appearance. Radio wave treatments stimulate collagen production and are a safe and effective therapy to address skin aging concerns. 
Autologous fat transfer (AFT) is also a minimally invasive technique that allows for an individual's own body-fat to be used to restore long-term volume changes in facial areas where volume loss has occurred. Fat transfer is commonly performed along the mid-face and cheek, the temple regions, upper and lower lips, nasolabial folds, and marionette lines along the lower face. No incisions are necessary for this type of procedure, and the long-lasting results are paired with a very brief recovery making this a popular and invaluable facial aesthetic procedure.
These treatments will have different longevity considerations compared with some of the more complex surgical options but will avoid scarring considerations and require very minimal downtime. These options may be ideal for patients who have early or mild age changes and those who don't require a more extensive surgical operation to achieve their goals.
What Are My Non-surgical Facial Enhancement Options?
Finally, Dr. Cohn also offers an extensive list of non-invasive facial treatments to treat simple skin conditions at the source.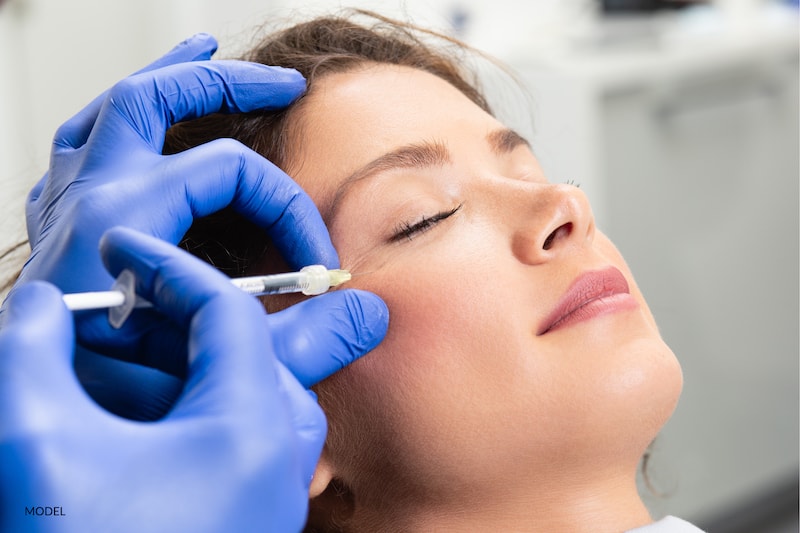 Will Injectables and Fillers Work for Me?
Injectable treatments are the most well-known non-surgical options. These vary from neuromodulators, such as BOTOX® Cosmetic, to dermal fillers, such as JUVÉDERM®. Each of these injectable treatments is designed to address specific concerns in a targeted manner. They may address issues such as:
Wrinkles in the face

Volume loss

Skin laxity

(through collagen production)
Injectable treatments require periodic use to maintain optimal results. Neuromodulator treatments should be refreshed every three to six months, whereas dermal fillers may last up to a year or even 18 months. 
Unlike surgical options, injectables provide immediate or nearly immediate results and do not require a lengthy recovery period.
Are Chemical Peels Right for Me?
Other non-surgical options to treat surface-level skin conditions include chemical peels. These treatments apply chemical solutions over the skin to address concerns such as fine lines, texture, skin discoloration, scarring, and overall health. By removing the uppermost layer of skin, these peels create a newly refreshed appearance with the ability to have other beneficial skin therapies applied with even better penetration and impact. 
There are many types of chemical peels available, and each peel is selected and used to treat specific conditions that occur at various skin depths.
Is Morpheus8 (Microneedling) Right for Me?
Microneedling is a surface-level skin procedure that encourages skin rejuvenation via collagen stimulation. In effect, this treatment tricks the skin into releasing healing factors (scar/collagen) that rejuvenate and tighten skin. The Morpheus8 system combines the benefits of collagen stimulation with RF thermal/heat energy tightening at the deeper dermal level for an even more impactful improvement in skin texture and appearance. Facelifts and more traditional surgical procedures can fall short with addressing skin aging concerns around the eyes and crows feet regions. Combining Morpheus8 therapy with other procedures is common when improvement in these areas is desired. This procedure is performed by our talented aestheticians and involves no downtime.
Is a HydraFacial® Right for Me?
The HydraFacial® treatment uses a series of serums coupled with gentle, low-pressure suction and irrigation action to remove unwanted debris from skin and pores. It provides a healthier and more youthful appearance by cleaning the skin surface and removing dirt and debris that can clog pores and lead to pimples and areas of clogging. Serums that improve the health of the skin can be instilled into the skin simultaneously to promote a healthy, vibrant complexion. This procedure is perfect for all skin types, all genders, and all ages. There is no recovery period associated with HydraFacial®.
Looking for a Facial Procedure in Birmingham, AL? 
If you are interested in learning more about Dr. Cohn or aesthetic facial procedures, we would love to arrange a consultation between you and Dr. Cohn to discuss whatever is on your mind. During this consultation, he will listen to your specific concerns and provide a series of recommendations for your consideration. You may call us at (205) 590-9900 or fill out our online contact form.