How to Personalize Your Mommy Makeover in Birmingham, AL
Posted June 30, 2023 in Mommy Makeover
3 Minute Read: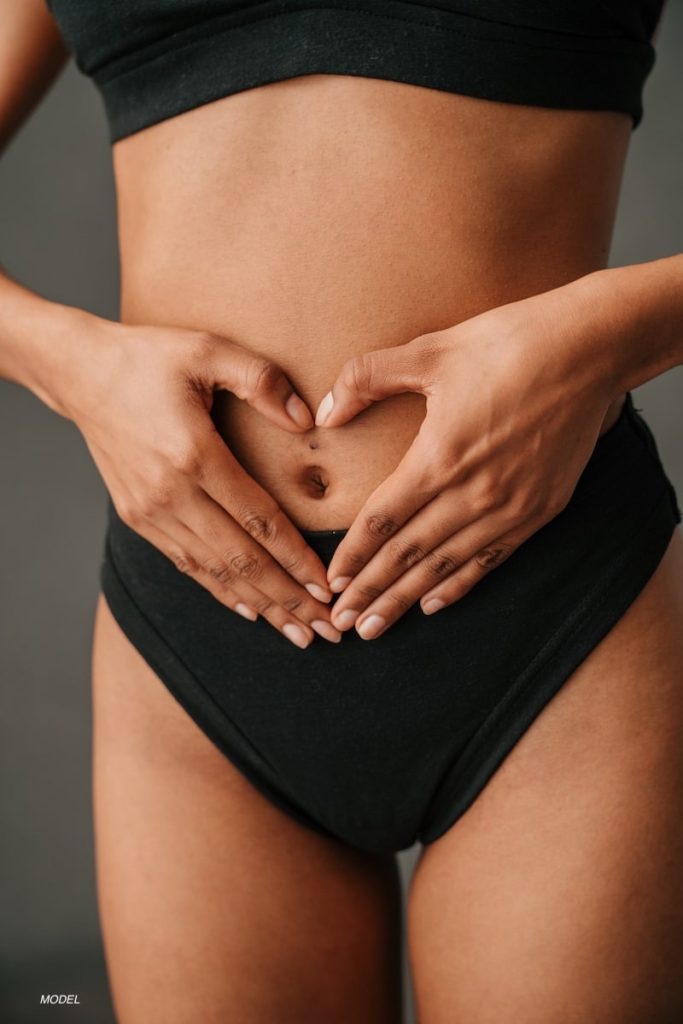 Getting a pre-baby body back can be challenging for most mothers, as pregnancy, childbirth, and breastfeeding significantly overhaul how their bodies look and feel. Because of these challenges, many women look to a Mommy Makeover to feel better about their bodies and regain confidence.
A Mommy Makeover is a combination of cosmetic procedures designed to target the areas of the body that are most affected by pregnancy. There are many benefits to the Mommy Makeover, not least of which is its entirely customizable nature.
Below, we will discuss how you can curate your own Mommy Makeover to focus on what matters most to you, your way.
Dr. Cohn and Dr. Anderson offer several Mommy Makeover options to women in Birmingham, Alabama.
Is a Mommy Makeover Right?
Do you struggle with sagging, deflated breasts? What about localized pockets of fat in the abdomen, hips, and thighs or loose skin across the abdomen?
If so, a Mommy Makeover is for you — whether you have experienced childbirth, weight loss, or both.
Designing Your Mommy Makeover Procedures
Everyone's body is different, and every woman has her own aesthetic concerns following childbirth, breastfeeding, or weight loss. Because of this, women can select from a variety of plastic surgery procedures and techniques to best suit where their bodies currently are as well as where they want them to be.
While Mommy Makeovers create stunning transformations, having realistic expectations are essential.
Here are some of the most common procedures in a Mommy Makeover:
Looking to address breast deflation or naturally small breasts?
Looking to raise sagging breasts?
Breast lift surgery removes excess skin that causes sagging or drooping breasts, which allows the breast to be lifted and have a perkier appearance.
Looking to eliminate loose and abdominal fat or tighten separated abdominal muscles?
A tummy tuck removes excess skin and fat around the abdominal area, with the abdominal muscles tightened and smoothed to reveal a slimmer, taught midsection. Stretch marks are lessened since they often develop in the area of the skin removed.
Looking to achieve slimmer, tighter contours?
Liposuction is a minimally invasive procedure that removes excess pockets of fat from multiple areas of the body, including the abdomen, hips, thighs, arms, and buttocks. This procedure is easily added to any of the above procedures and can sculpt your overall appearance.
Decide What's Best for You
While the above procedures are common for Mommy Makeovers, you don't have to undergo all of them — in fact, it's best to choose the procedures specific to your targeted areas.
For instance, if you experience postpartum volume loss and sagging in your breasts with excess fat pockets but have good abdominal skin elasticity with no muscle separation, then you may want to undergo a breast augmentation with lift and liposuction (without a tummy tuck or with only a mini tummy tuck).
Or, if you are experiencing issues with slimming your abdomen and getting rid of excess fat on your thighs, combining a tummy tuck with targeted liposuction is a great option.
Tummy tucks are also further customizable depending on the level of need: our surgeons perform mini, full, and extended procedures.
With your aesthetic goals in mind, Dr. Cohn or Dr. Anderson will consult and help you decide which combination of procedures is best for you.
Mommy Makeovers in Birmingham, AL
Dr. Cohn and Dr. Anderson are knowledgeable and passionate about helping women achieve their body goals. To plan your custom Mommy Makeover, call (205) 590-9900 today.