Preparing Yourself for Tummy Tuck Surgery
Posted March 01, 2019 in Tummy Tuck
Once you have scheduled your abdominoplasty, you will generally have 3-4 weeks to prepare for surgery and recovery. Advanced preparation will make recovery and downtime less stressful for you, your family and your caregivers. The results a tummy tuck produces are definitely worth taking the time to be adequately prepared.
What can you do to help ensure that the procedure and recovery go as smoothly as possible? We are glad you asked!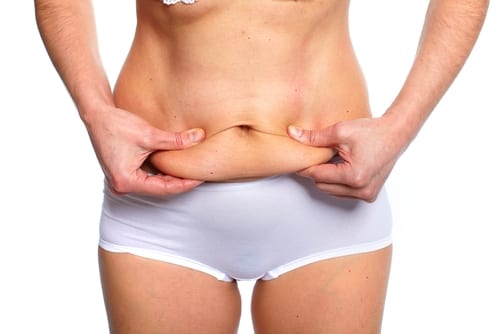 Follow A Healthy Lifestyle
Leading a healthy lifestyle through diet and exercise before surgery will aid in your recovery. Good nutrition provides the essential vitamins and proteins your body needs for healing. Exercise not only lays the building blocks your body needs for quicker recovery time, but it also strengthens your emotional well-being.
Stop Smoking
Tobacco use limits blood flow within the body, which can increase risks during the operation as well as your recovery. You should quit smoking at least four weeks before your surgery and continue this practice for at least four weeks afterward.
Stay Hydrated
Dehydration is a common complication associated with a tummy tuck. To ensure that you avoid dehydration-related complications, stay hydrated. You should take in at least 64 ounces of water every day. Herbal tea and juices are also good ways to stay hydrated.
Emotional Preparation
Tummy tuck surgery requires a week or two of downtime. This realization can be difficult if you are the mom of toddlers or school age children. Having a spouse, friend, or caregiver to help you during this time is essential. Preparing detailed lists of instructions and scheduled activities, filling the pantry, preparing meals in advance, or arranging for meal deliveries is also a good idea. This will give you peace of mind and allow you to concentrate on your recovery.
Preparing For The Day of Surgery and Beyond
Dr. Cohn performs most tummy tuck surgeries in our accredited operating room. If your tummy tuck requires an overnight stay supervised by a member of our nursing staff, you will need to pack an overnight bag. Be sure to fill any prescriptions before surgery and prepare a comfortable recovery space in your home. Your first post-op appointment takes place the day after surgery. Dr. Cohn will perform a check-up, go over incision care, drain care, and the drain log. Once the drain fluid has minimized, you can schedule an appointment to have the drains removed. The bruising, swelling, and discomfort will subside within a week or two. For more recovery practices, check out the VitaMedica® recovery guidelines.
For more information about tummy tuck surgery or how you can prepare your body for your cosmetic procedure, contact Dr. Cohn by calling (205) 590-9900 or by filling out our online contact form.
*The image in this blog is a model and not an actual patient.