Step Up Your Facelift
Posted September 28, 2018 in Facelift
A facelift is performed to combat the visible signs of aging, which include wrinkles, fine lines, sagging skin, jowls, and deep creases and folds along the neck region. Dr. Cohn's primary goal is to create a balanced, harmonious, and natural-looking appearance; however, many times, more than one procedure is included to achieve optimal results and meet aesthetic goals.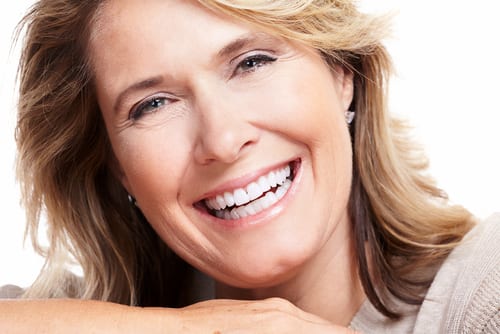 Correcting facial aging usually involves both resuspending and elevating loose tissues along with efforts at restoring lost volume in areas that have deflated and relaxed. Patients who undergo a traditional facelift choose this option because it incorporates aesthetic rejuvenation of the mid and lower face, along with improvement in contour and loose skin along the neck. This standard combination of procedures addresses the formation of jowls, vertical banding on the neck, and the area beneath the chin, and it provides overall facial rejuvenation to the lower and central face. Gravity, genetics, environmental factors, and lifestyle affect the aging of facial regions differently, and it is important to make sure that treating an isolated facial concern is done with respect to the rest of the face to ensure a harmonious and natural result. Combining procedures is a common recommendation from Dr. Cohn, as it often allows for a more comprehensive result that addresses aging along the upper, central, and lower face with smoothing of the midface, lower face, and neck.
Combine Your Facelift With Upper Facial Rejuvenation
Dr. Cohn performs two different types of facelift surgeries: the limited incision facelift (mini facelift) and the traditional facelift. The limited incision facelift comes with the benefit of shorter scars and a quicker recovery period. This technique is best suited for younger patients who are just beginning to show the visible signs of aging and only require mild to moderate rejuvenation. A traditional facelift, however, is more comprehensive in its treatment of facial aging. It is this more traditional technique that most easily incorporates combination with neck rejuvenation. In addition, both traditional and mini facelift surgeries can be combined with upper facial rejuvenation procedures to address visible aging around the eyes and forehead. As a standalone procedure, a facelift does not effectively treat the area around the eyes, which means that if you are considering a facelift and you still wish to address sagging of the upper eyelids, bags along the lower eyes, or deep forehead creases, combining and incorporating additional procedures may be recommended for you.
Eyelid Lift
Blepharoplasty improves the lines, puffiness, and sagging skin on the upper eyelids, the lower eyelids, or both. Through small, concealable incisions, Dr. Cohn can return your eyes to their youthful contours and help provide improved harmony between your upper and central face. If these conditions are severe enough and not treated alongside your facelift, then you may find that the overall result is less balanced and comprehensive than if these areas are considered.
Brow Lift
Much like an eyelid lift, a brow lift may be recommended if there is noticeable aging along the upper forehead or the brow skin has etched "frown lines." This surgical procedure repositions sagging brow tissue, elevates redundant skin along the upper lid, and results in a more youthful and rested appearance that enhances and works with the results of your facelift.
BOTOX® Cosmetic
Some facelift patients only require mild to moderate correction of the upper face. For these patients, invasive surgery may not be necessary or desired. BOTOX® Cosmetic is a non-surgical option for patients who wish to correct frown lines, forehead creases, and crow's feet without additional surgery. This highly popular injectable temporarily smoothes the skin around the eyes and forehead to provide a refreshed appearance to complement your traditional or limited incision facelift.
For more information about facial rejuvenation procedures, contact Dr. Al Cohn to set up a consultation by calling (205) 590-9900 .