Breast Implant Revision
Breast implants, used in both breast augmentation and breast reconstruction surgeries, are expected to provide years of issue-free function. Even so, the majority of women who have breast implants will undergo one or more additional breast surgeries over the course of 30 or 40 years. At some point, there may be a reason to consider replacement of your implants through breast revision surgery. This surgery can correct your breast appearance and replace compromised implants to produce more desirable results.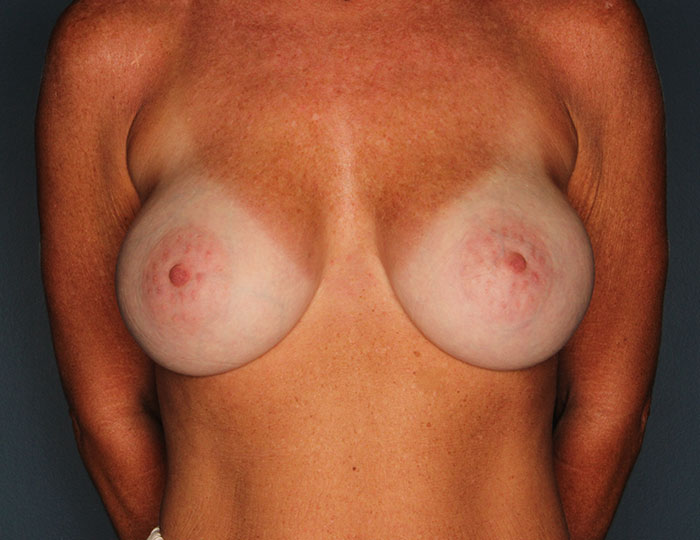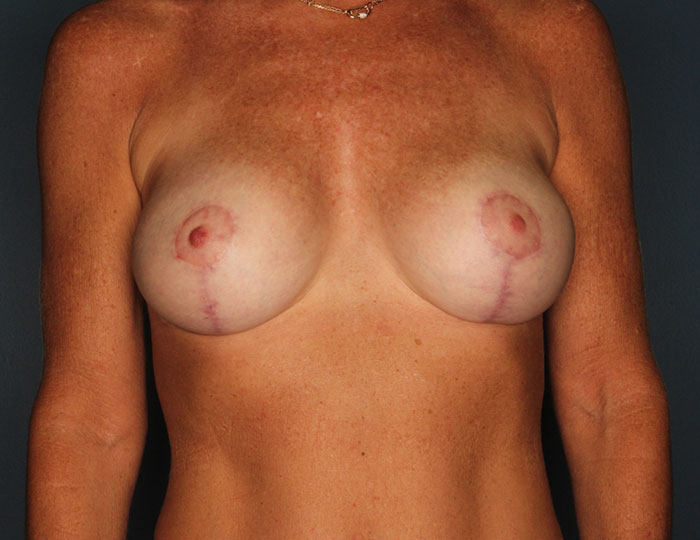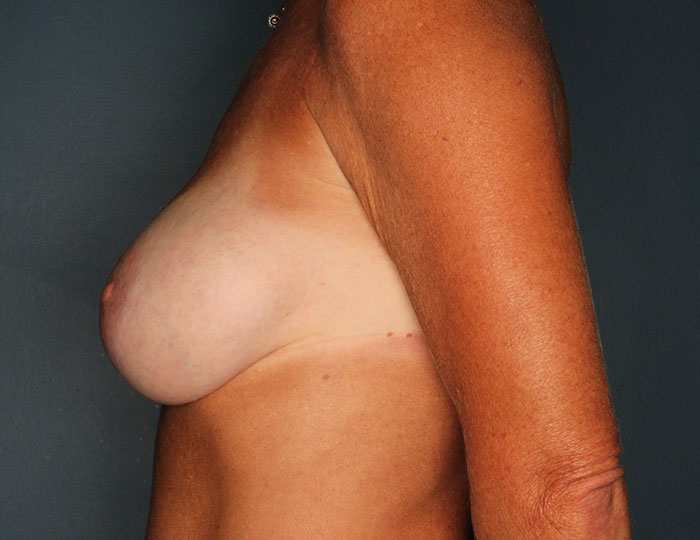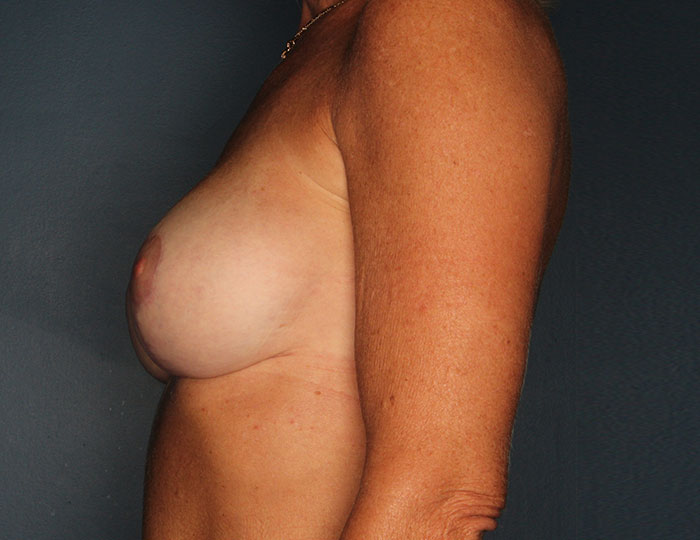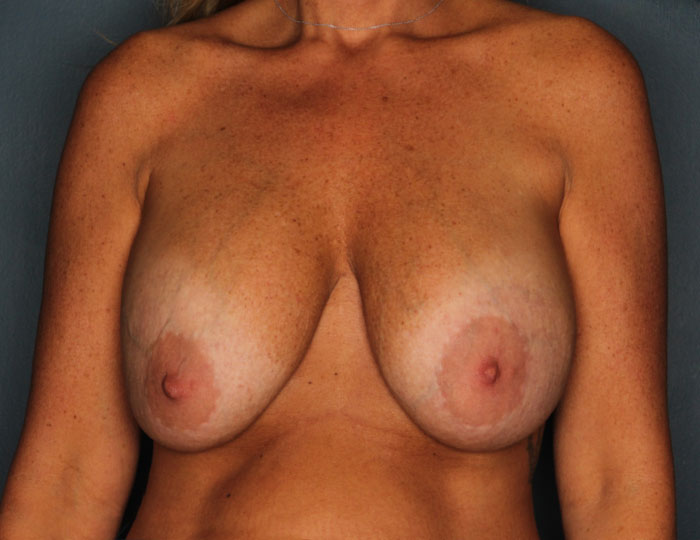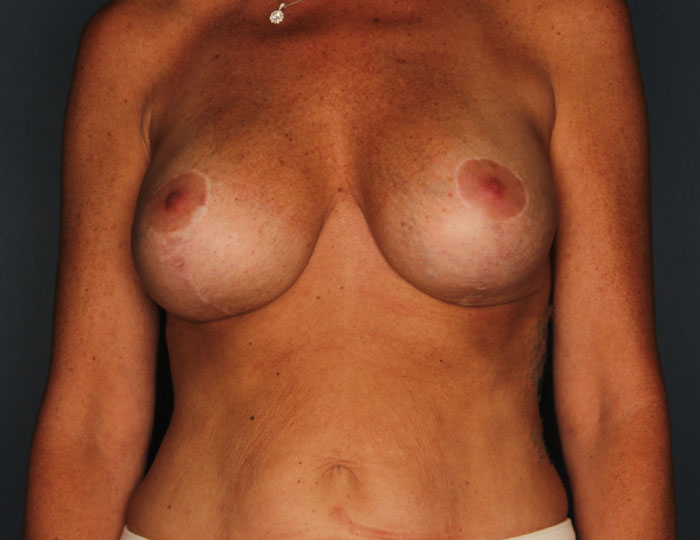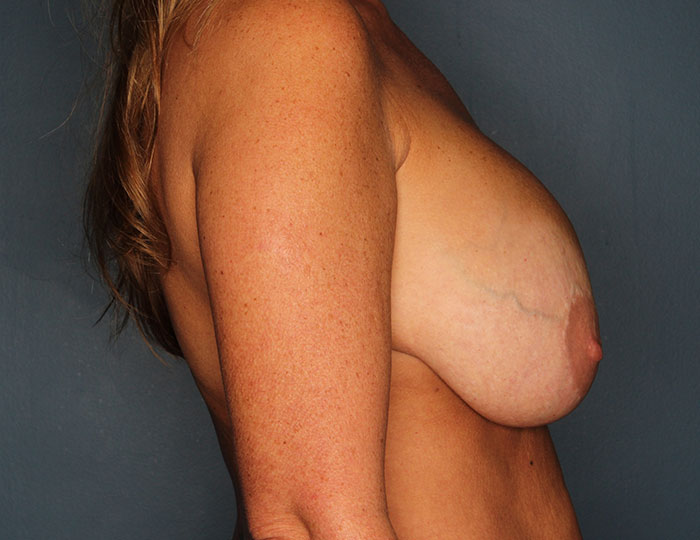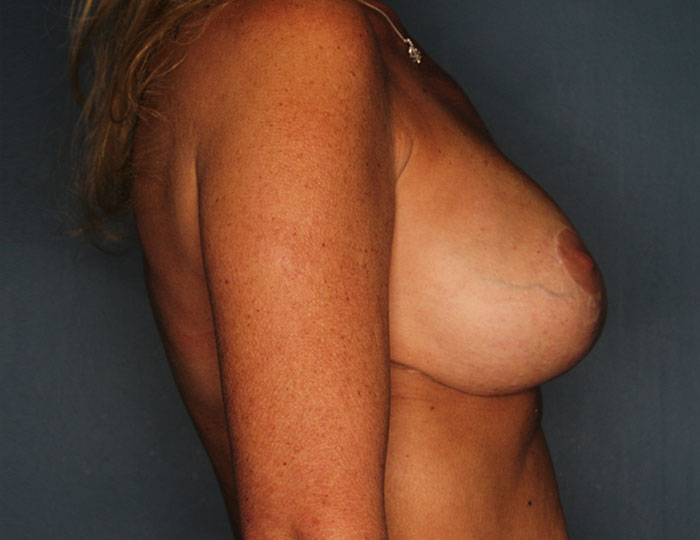 Reasons for Breast Revision
Breast Changes
---
Time never stands still. After breast surgery, it should be expected that there will be changes in your breast shape due to pregnancy, breastfeeding, weight fluctuations, gravity, and aging. Changes such as laxity of the skin, deviations in breast shape, and breast volume deflation can all be addressed with breast revision surgery. A variety of techniques are available to assist with addressing these concerns, and a personalized treatment plan will be devised to produce the best outcome possible.
Surgical Complications
---
Breast implants are artificial constructs that may require revision and replacement procedures at some point. Some of the complications that can occur with breast implants include loss of implant integrity (rupture or deflation), capsular contracture (where a robust scar capsule encases the implant), and bottoming out (breast pocket failure), among others. These complications are directly addressed with breast revision, which corrects the issue and restores the appearance of the breasts.
Desire for Change
---
If the results of breast augmentation surgery don't match your anticipated expectations, you may desire a change. Revisionary breast surgery can improve the results and produce a more desirable outcome. Additionally, over time, a woman's preferences can shift. This may lead to a change in opinion about the implants. If a desire for change occurs at any point, breast revision can be performed to replace or remove the implants according to your preferences.
- Schedule a Consultation -
Breast Revision Surgery Techniques
This breast revision procedure corrects capsular contracture and replaces the implant. After anesthesia is administered and incisions are made, the scar tissue and breast implant may be removed from the pocket. In other cases, a new breast pocket or position for the implant is created while leaving the prior scar capsule behind. Finally, the implant is replaced, and the incisions are closed.
This breast revision procedure replaces deflated or ruptured implants. After the anesthesia has taken effect and the incisions have been placed, the breast implant is removed from the breast pocket. In cases where a silicone breast implant has ruptured, the remaining loose silicone material is meticulously removed from the pocket. Once the pocket is thoroughly cleaned and sterilized, a new breast implant is inserted.
This breast revision approach corrects changes in breast shape and skin laxity for women with breast implants. Anesthesia is administered and incisions are made to start the surgery. If the skin is loose, breast lift techniques are used to trim away excess skin and tighten the breast tissue. The surgical techniques are personalized, but the goal in all cases is to reconstruct a youthful breast shape and appearance. In cases where a significant amount of time has elapsed since the initial breast augmentation surgery, breast implants may require replacement.
Breast revision surgery is personalized according to your needs, and it may include other techniques. All procedures begin with the appropriate anesthesia and placement of surgical incisions. Various alternative techniques include fat grafting to correct contour irregularities, implant exchange, adjustments to the shape of the implant pocket, breast lifting to improve the relationship of the breast with the underlying implant, site changes where the implant is moved from below the muscle to above the muscle, and scar revision.
Before your breast revision at the Birmingham Plastic Surgery Center, Dr. Cohn will conduct a detailed consultation with you. During the consultation, Dr. Cohn will perform a physical examination and take measurements of your physical attributes, noting any breast asymmetry or other important factors. Be prepared to share your medical history, why you desire breast revision, any drug or medicinal use and history, drug allergies, personal or family history of breast cancer, and the results of any previous mammograms and/or biopsies. Dr. Cohn will discuss and recommend surgical techniques and the type of anesthesia to help you achieve your goals and have the best surgical experience. He will also take photographs for your medical records and use three-dimensional computer imaging to show you images of your potential breasts with new implants. Most patients leave the consultation knowing exactly what to expect and with all decisions already made for their customized treatment plan.
Your recovery after breast revision will depend on the surgical approach used and how your body heals. Gauze or bandages will be applied to your incisions, and you will be instructed on how to care for them during recovery. A thin tube may be temporarily placed under the skin to drain any excess blood or fluids. You will need to rest and limit your activities for a few days. Soreness and swelling may last several weeks. An elastic bandage or support bra will be given to you to help minimize swelling and support the newly revised breast(s). As swelling decreases, your breast shape and position will improve. Avoid excessive motion or force to the incisions as they heal, and follow the specific instructions given to you to reduce your risk of infection and complications. Dr. Cohn will inform you when it is safe to resume normal activities and exercise.
Like all surgical incisions, the incisions for breast revision are likely to leave some scarring. The incision options for your desired outcome will vary based on the type of implant, the degree of enlargement desired, your particular anatomy, and patient-surgeon preferences. Scarring is affected by the body's ability to heal, but most scarring tends to fade over time. Any scars due to breast surgery are usually inconspicuous.
Anesthesia is administered prior to breast revision and prevents any discomfort or pain during the procedure. Soreness and discomfort during the initial recovery period can be eased by taking oral pain medications.
Testimonials
"The atmosphere from Dr. Cohn to the staff was extremely friendly and professional. I have zero complaints and will return for any future procedures. My results were beautiful. Dr. Cohn knew exactly what he was doing and was able to answer all of my questions. I felt very comfortable in his office in Birmingham. Dr. Cohn's staff reached out to me the day after my surgery to check on me and to see if I had anymore questions."
Frequently Asked Questions