Getting Back to Normal
Posted April 01, 2019 in Recovery
Recovery begins as soon as the anesthesia wears off. How you choose to recover plays a crucial role in your results and overall health. Your body needs time to heal. Everyone wants to jump right back into their regular schedules and routines after a cosmetic procedure, but pushing yourself too hard or too soon can be detrimental to your surgical outcome. At the same time, being sedentary can also cause complications. So, what is the best recovery plan to get you back to a normal routine with a good surgical outcome?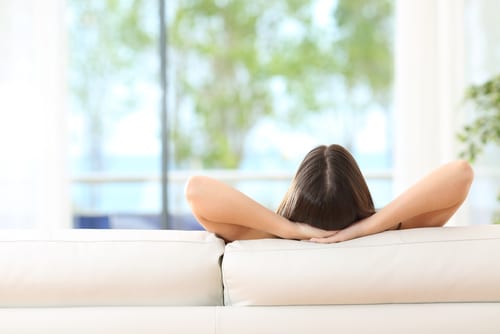 Rest Is Recovery
Rest is an essential aspect of your recovery. Getting adequate sleep and downtime will allow your body to heal inside and out. Pushing yourself too hard can cause setbacks and complications, such as an incision reopening or improper healing. The amount of rest will be determined by what type of surgery you elect.
Don't Be Sedentary
Just as you do not want to rush your recovery, you also do not want to be sedentary. It is essential that you get on your feet and walk as soon as you can. While you do not want to over-exert your body, you need to have adequate blood flow to recover. Poor circulation increases your risk of pneumonia and blood clots, which can be life-threatening, especially after an invasive procedure such as a tummy tuck. The sooner you get on your feet, the better you will feel and the quicker you will recover.
Follow a Nutritious Diet
Your diet is medicine for your whole body. Even though you may not feel up to eating or drinking anything after your surgery, it is essential that you stay hydrated and get the necessary nutrients. Focus on foods that are full of protein, vitamins A, C, and B12, zinc, fiber, antioxidants, and bromelain. These nutrients will allow your body to repair connective tissues, form new and healthy cells, boost your immune system, and reduce inflammation.
Follow the Rules
One of the most significant mistakes patients make during their recovery is to think that they know best. Dr. Cohn will give you instructions on caring for yourself and your incisions after your procedure. The instructions are designed to provide you the best surgical outcome when followed. Your care might include wearing a compression garment to reduce swelling and promote good circulation. These garments are often used after tummy tuck surgery, liposuction, and breast augmentation. You must wear this garment. In fact, most patients find it comforting. You might also be given restrictions on participating in strenuous activity or heavy lifting. These instructions can seem difficult if you are used to working out or even just lifting children, but participating in these activities before Dr. Cohn has given permission can be damaging to your potential results. The best path to "getting back to normal" is following the doctor's orders. Following your doctor's orders leads to a quicker recovery. Quicker recovery leads to resuming your normal activities.
To learn more about your recovery period, contact Dr. Cohn to set up a consultation by calling (205) 590-9900 or by filling out our online contact form.
*The image in this blog is a model and not an actual patient.