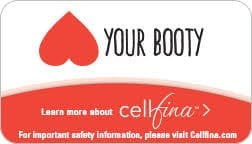 Cellfina™ is a minimally invasive, FDA-approved procedure proven to be effective in reducing cellulite of the buttocks and thighs. By treating the primary structural cause of cellulite, Cellfina™ creates a smoother and leaner look in these areas. The Cellfina™ System is designed to produce long-term improvements in cellulite so that women can feel confident wearing any type of clothing. Dr. Al Cohn is the first and only plastic surgeon in the state of Alabama to offer Cellfina™.
The Initial Consultation
During your initial consultation at the Birmingham Cohn Plastic Surgery office, you will need to be prepared to discuss why you want Cellfina™, your personal and family medical history, any drug allergies, and your use of medications, vitamins, herbal supplements, alcohol, tobacco, and drugs. Dr. Cohn will perform a physical examination and take photographs for your medical records. Also during this consultation, Dr. Cohn will discuss your options with you and recommend whether Cellfina™ or another treatment method will be best for your needs. This consultation will include a thorough discussion of the details of the procedure and the anticipated results. Dr. Cohn will assist you by making recommendations based on your personal goals to guide you as you make your final decisions.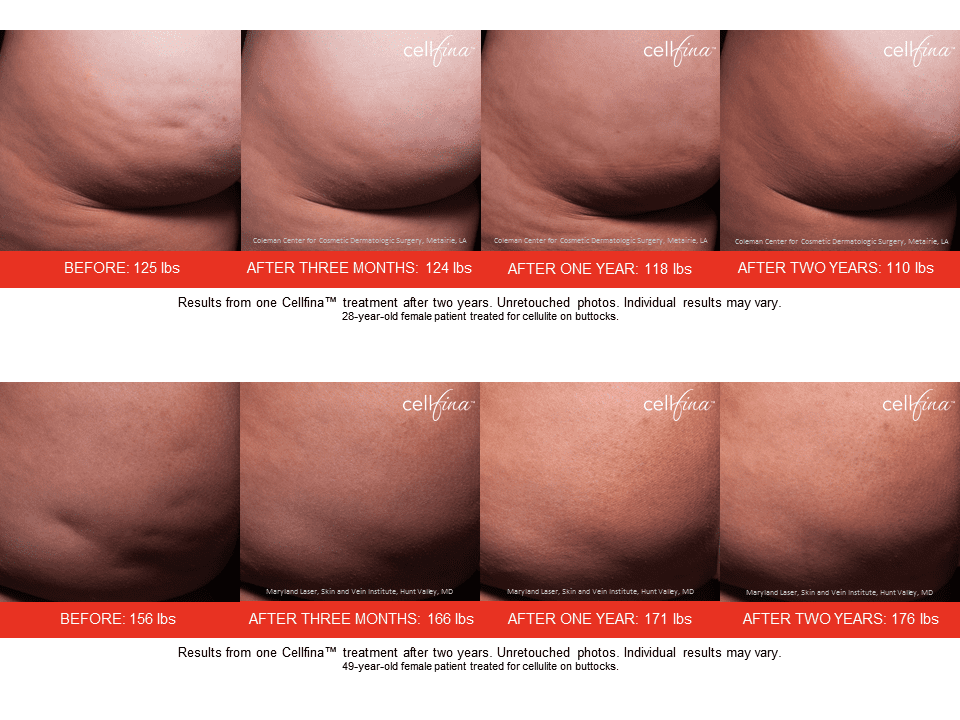 The Cellfina™ Procedure
The Cellfina™ procedure is a one-time treatment performed in the office in Birmingham. The procedure is minimally invasive and usually takes less than one hour. The target area will be treated with a numbing agent, after which a needle-sized blade will be inserted into the skin to sever the fibrous bands just beneath the skin that are woven through the fat. Cellfina™ will release the tension in these connective bands so that the skin no longer puckers and can smooth itself out. Patients can go about their day immediately after treatment but may wish to take it easy for up to 24 hours.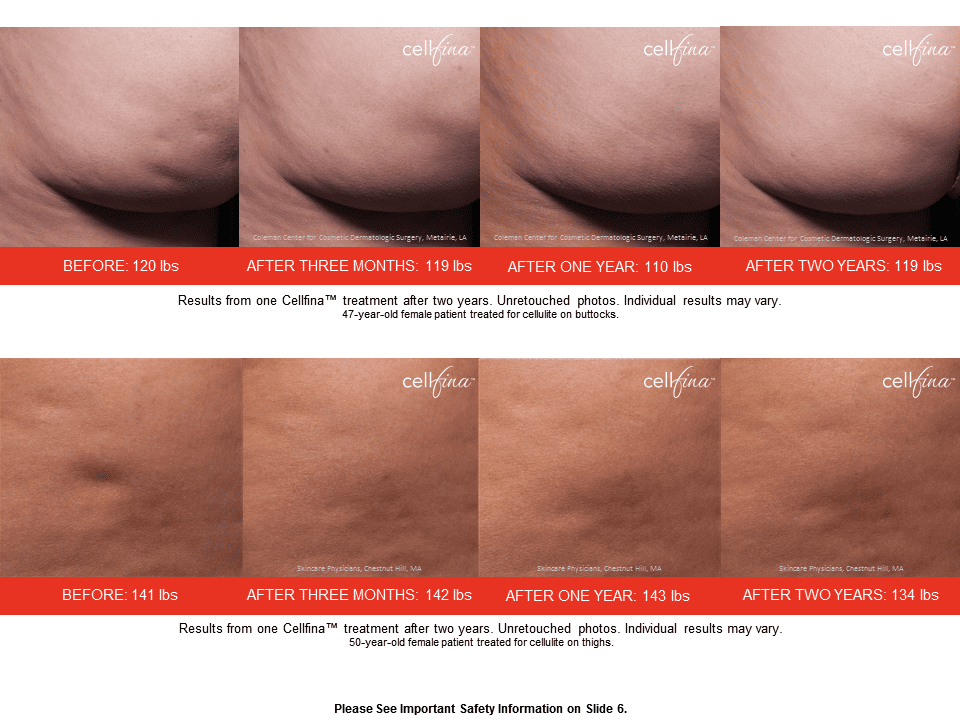 Potential Risks and Complications
The most common side effects of Cellfina™ are tenderness, soreness, and bruising. Most patients report very minimal pain within a few days after treatment, and side effects improve quickly over time.
Cellfina™ Costs
As treatment with Cellfina™ leads to long-lasting improvements in the appearance of cellulite, the cost of the procedure is rarely a consideration for most patients. We do offer patient financing plans at our office in Birmingham, so be sure to inquire if this is of interest to you.
Results of Cellfina™
The results of Cellfina™ are visible as early as three days after treatment and can last for at least two years, which is longer than any other FDA-approved cellulite treatment. With a noticeable reduction in cellulite, patients may experience a boost in self-confidence and self-image. Cellfina™ gives women the freedom to feel comfortable wearing higher hemlines and bathing suits.
Dr. Cohn is the only Alabama plastic surgeon to offer Cellfina™, an FDA-approved cellulite treatment with proven long-lasting results. If you would like to learn more, schedule your consultation with Dr. Cohn by calling (205) 590-9900 or by filling out our online contact form today.