Making Your "Selfie" a Reality
Posted November 20, 2017 in Restore Facial Aging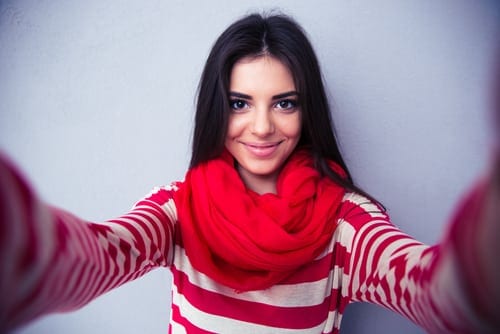 Since the advent of social media, it has transformed how we see and interact with the entire world. Most people are constantly posting photos of their lives on social media feeds for other people to see. A popular type of picture that commonly floods social media outlets is the "selfie," a high-angled photo of an individual snapshot of themselves. One of the advantages of social media is the image filters that provide someone with the opportunity to cover up facial flaws and improve their overall appearance. Some people may wonder how they could create the same look in real life. You can make your "selfie" a reality by undergoing one, or a combination, of our cosmetic treatments.
Non-surgically Eliminate Signs of Aging
Many people are apprehensive about surgery but want to freshen up the face quickly before an important event. Injectables and dermal fillers are excellent options to non-surgically enhance the appearance of the face by diminishing signs of fine lines and wrinkles. Here are some of the options to help you appear younger and rejuvenated in your next close-up photo:
BOTOX® Cosmetic/Dysport®: An injectable that is made of botulinum toxin type A that helps to inhibit the movement of facial muscles that cause dynamic wrinkles such as crow's feet, forehead creases, and frown lines to form.
Restylane®: A facial filler composed of hyaluronic acid, a naturally occurring substance found in the body that works by adding volume to the face to smooth moderate to severe facial wrinkles and folds.
JUVÉDERM®: An injectable gel filler made of hyaluronic acid that helps to restore volume to the face to reduce the appearance of fine lines and creases.
RADIESSE®: A wrinkle filler comprised of calcium hydroxylapatite (HA) microspheres suspended in an aqueous gel carrier that when injected beneath the facial skin helps to stimulate collagen production to replenish volume loss.
Surgical Procedures to Restore Facial Aging
Although non-surgical procedures such as injectables and fillers can help someone to achieve quick results with minimal pain and recovery time, surgery is better suited for patients who want longer-lasting results. There are different surgical procedures available for individuals who are in good health, have realistic expectations, and are willing to fully participate in the operative process. Patients should schedule a consultation with a board-certified plastic surgeon to help determine if they are ideal candidates for surgery. One or a combination of the following plastic surgeries can be performed to correct aging indicators:
Facelift surgery: An incision is placed along the hairline near the temples, continuing around the ears, and ending at the scalp to tighten the facial muscles and skin to create a younger, more rejuvenated look.
Eyelid lift surgery: An incision is made within the natural fold of the upper eyelids and/or along the lower lash line to remove excess skin, fat, and tissue obstructing vision or causing an aged appearance.
Fat grafting surgery: Fat is removed from fibrous areas such as the abdomen, thighs, or buttocks, cleansed and purified, and then injected into the face to restore volume loss due to aging, gravity, and/or weight loss.