3 Reasons to Replace Your Damaged Breast Implants
Posted December 16, 2019 in Breast Implant Replacement
2-Minute Read
Implant complications can arise at any time following your breast augmentation. 
These complications can include:
Capsular contracture—a condition in which scar tissue hardens around and begins to squeeze the implant 
Implant rupture—a situation where the silicone shell of a saline or silicone implant weakens and tears, allowing the contents of the implant to escape into the body,
Implant displacement, in the form of double-bubble deformity, bottoming out, or symmastia—conditions where the implant moves out of the breast pocket, creating an unnatural breast aesthetic.
Many women experiencing implant complications consider not replacing the implants.  There are several reasons why replacing your damaged implants during a breast revision is a good choice.   
1. Permanent Removal May Require a Breast Lift
Depending on the size and weight of your implants or the length of time that you had your implants, removing them without replacing may result in post-implant sagging. This sagging is caused by the sudden loss of breast volume and the gradual breakdown of the connective breast tissues.
Breast lift surgery raises the breasts and restores a youthful appearance by tightening tissues and repositioning the nipple-areola complex. 
While some women may experience sagging even with the replacement of their implants, the sagging will likely be more noticeable without. 
Breast lift surgery is beneficial for any woman who is unhappy about the drooping appearance of her bustline.
2. Additional Surgeries Come With Increased Risk
Patients choose breast augmentation to increase breast volume. If patients choose to remove their implants now, they may decide that they miss the volume they had and want implants again down the line.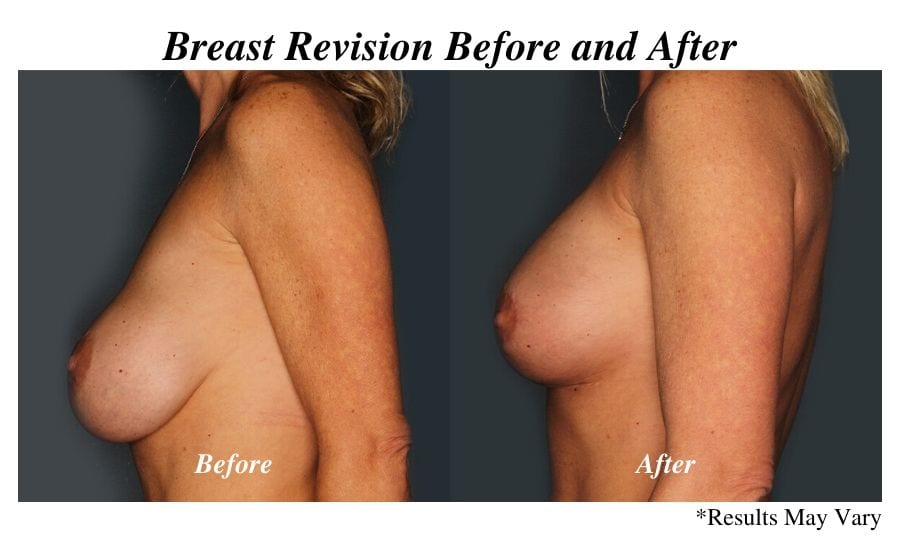 While a second breast augmentation can be performed at any time, every additional surgery comes with the risk of local complications, more extensive scars (from the repeated incisions), and difficulties due to the presence of more scar tissue. 
Since patients are already undergoing surgery to remove the damaged implant, why not replace it then if the patient still wants additional volume. This reduces the risk of complications.
3. You Are Not Limited to Your Current Implant Selection
Patients can choose to switch their implants for implants of a different size/shape/filling material during a breast revision. This gives patients the opportunity to fine-tune their results (if they had any qualms about their initial implants) and achieve the results they may have wanted initially.
Are You Interested in Learning More?
If you are interested in learning more about breast augmentation, breast revision, or breast lift, contact Dr. Cohn by calling (205) 590-9900 or filling out our online contact form. 
Dr. Cohn performs breast enhancement in Birmingham, Alabama.